We look back at the controversial moments during former England batsman Kevin Pietersen's career
Kevin Pietersen's international career featured plenty of bumps in the road.
Last Updated: 05/02/14 11:57am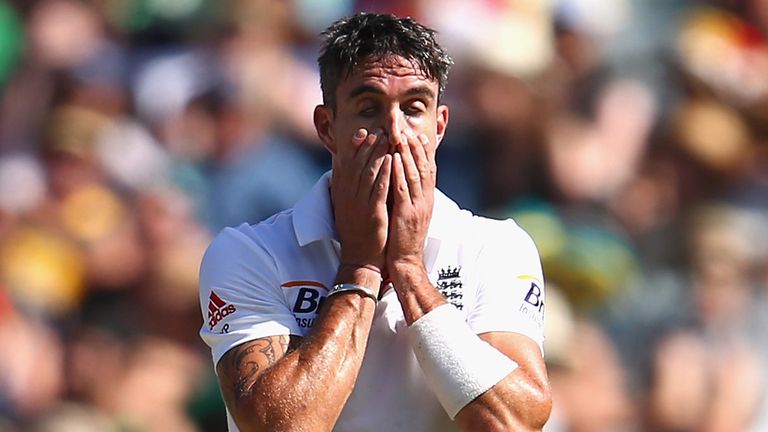 January 2005 - Return to South Africa
Born and raised in Natal, Pietersen initially played for his home province before heading to pursue a career in England in frustration with the Proteas' quota system. When he returned to his homeland wearing the Three Lions, fans made their feelings known by turning their backs when he came to the crease. Three stunning hundreds later and they could not help but watch.
June 2008 - The switch hit
Found himself at the centre of a media storm over the laws of the game when he unveiled his innovative 'switch hit'. An extension of the reverse sweep, it involved flipping the entire stance from right-hand to left-hand to take advantage of gaps in the field. A number of former professionals called for it to be banned and it briefly became a genuinely divisive issue until the ICC ratified it as a legitimate stroke. Much copied, it is now here to stay.
January 2009 - End of an error
If Pietersen's New Year's resolution was to relieve himself of the England captaincy, an honour surprisingly handed to him ahead of the statelier Andrew Strauss, then it took him only hours to deliver. Pietersen told the England and Wales Cricket Board that the team would not progress under coach Peter Moores and called for his removal. The bold gambit did end Moores' tenure but also made Pietersen's position untenable and he reluctantly stood down too.
March 2011 - Only the brave...
When his star batsman took the unilateral decision to leave the World Cup due to a hernia injury, team director Andy Flower left little doubt over his views. He cited medical advice that Pietersen could have taken painkillers and completed the tournament and added that he might have been "a bit braver". For his part, the player declared himself "devastated" and the physical toll of international cricket on his body has become a favourite topic.
July 2012 - Not shy but retiring
Shocked fans and pundits alike by announcing his retirement from one-day and Twenty20 cricket. Behind-the-scenes talks surrounding his desire to end his 50-over career but carry on playing Test and T20 cricket were unsuccessful after the ECB stood firm over the terms of their central contracts. Pietersen had hopes of helping England defend their World T20 title later that year despite his exit, but the impasse lingered.
August 2012 - Heated at Headingley
Gave a staggering post-match press conference after a wonderful Test century against South Africa - treating Strauss dismissively, hinting he could retire from Tests at the end of the summer and, most famously, declaring "it's hard being me in this dressing room". Subsequently dropped and declined a central contract as the ECB investigated reports he had sent messages to members of the away team that concerned his own team-mates. He was later "reintegrated" to the side following an awkward and apologetic press conference alongside ECB chairman Giles Clarke.
You can watch a Sky Sports cricket special 'KP - The Great Innings' - on Thursday night at 8.30pm and also a 30 minute live show at noon on Sunday: 'KP - The Verdict' - both on Sky Sports 2HD. The shows will also be available via On Demand.