Keys to the series: We look at where the England v Sri Lanka Test series will be won and lost
By Graeme Mair
Last Updated: 11/06/14 2:25pm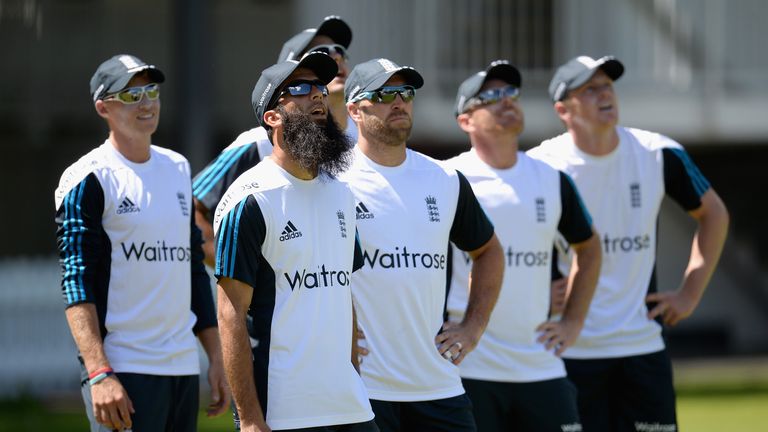 England start their Test summer at Lord's on Thursday with the first of two matches against Sri Lanka.
Much has changed since a 5-0 defeat in Australia during the winter, including the end to Andy Flower's reign as head coach and the international careers of Kevin Pietersen and Graeme Swann.
Peter Moores has replaced Flower for his second spell in charge and England could field up to three debutants in the series opener as Sam Robson, Moeen Ali and Chris Jordan are all included in a 12-man squad.
Sri Lanka won the preceding ODI series 3-2 and are looking to follow-up with a first Test series win outside of the subcontinent since the 2004 tour of Zimbabwe.
We look at some of the keys to success in this series.
Home advantage
The disparity in conditions between England and Sri Lanka means the home side have generally held the edge in this fixture down the years. There have only been six wins by the away team in 26 meetings since Sri Lanka were elevated to Test status in 1982. Sri Lanka's two victories on English soil - in 1998 at The Oval and eight years later at Trent Bridge - were both inspired by the incomparable Muttiah Muralitharan. The difficulty in adapting to seamer-friendly, early-summer England is best illustrated by looking at the record of Sri Lanka's premier batsmen, Mahela Jayawardene and Kumar Sangakkara, respectively sixth and ninth on the all-time list of Test run scorers. Jayawardene averages 50 in 143 matches but that drops to 34 in England, while the gulf in Sangakkara's performances is even greater, averaging 58 overall compared with 31 in England.
Pitch and weather
England's recent record at Lord's is excellent with eight victories in the last 10 Tests and, while their results at Headingley - venue for the second Test - have been patchy during the past decade, they did hammer New Zealand by 247 runs last year. Sri Lanka will be playing in their seventh Lord's Test and have yet to win, although they have drawn on the last three visits. Headingley will be a new experience for them. Middlesex have won all three County Championship matches at Lord's this season and have scored big runs in doing so. Seamers - as you'd expect in April and May - have taken most of the wickets, while spin has been a non-factor. It is a similar story at Headingley where the home batsmen have thrived but the visitors have struggled to cope with Yorkshire's four-man seam attack, which is the template England are attempting to follow. At both grounds - but in particular Headingley - it is the overhead conditions rather than the pitch that so often play into the quick bowler's hands. The long-range forecast suggests there will be plenty of cloudy, overcast periods during both Tests.
Sri Lanka's seamers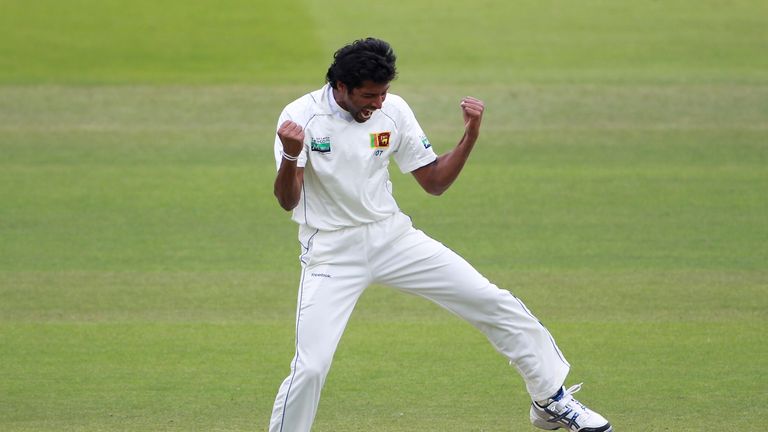 The tourists have named five specialist seam bowlers - Shaminda Eranga, Nuwan Kulasekara, Nuwan Pradeep, Dhammika Prasad and Chanaka Welegedera - in their 15-man squad, at least three of whom are certain to make the starting XI. Left-arm spinner Rangana Herath will also play and skipper Angelo Mathews offers a medium pace option but Sri Lanka will need their seamers to set the tone. That looks a big ask for a quintent who have played just 69 Tests between them. England's new-ball pair James Anderson and Stuart Broad, by way of comparison, have a combined 157 caps. Left-armer Welegedera is the only one who has previously taken a Test wicket on English soil, Kulasekara went wicketless in two Tests on the 2006 tour and the other three have not played in England before.
England's team balance
It is not just Sri Lanka who have question marks about the balance of their team. England's decision to go into the opening Test without a specialist spinner is a bold call, but one that could backfire. The inclusion of Joe Root and Moeen Ali in the top six is designed to at least provide a couple of passable slow-bowling options should the sun come out and the seamers start to toil - a scenario that cannot be discounted as both Lord's and Headingley are good batting tracks. You only have to look at the number of match-winning performances Swann produced in England during his career to see this is not a long-term solution. The other issue is the pressure facing England's new-look middle order given the continued fall-out from the ECB's decision to 'move on' without Pietersen. Ian Bell is likely to fill Pietersen's No 4 position and there are no worries on that front, but it is the men around him - Gary Ballance, Root and Moeen - who will have to cope with unflattering comparisons to Pietersen should they fail to make an early impact.
Captaincy: Alastair Cook v Angelo Mathews
Cook's leadership was widely panned in the wake of England's 5-0 Ashes defeat. His negative field settings and inability to depart from stats-based, pre-planned tactics when things started to go wrong provided plenty of ammunition for his growing band of critics, while his support for the decision to get rid of Pietersen did not go down well with those who see him as little more than a puppet for his bosses at the ECB. Some perspective is, perhaps, needed here. Cook is still only 29, has already won a series in India and oversaw a successful - dominant, even - defence of the Ashes on home soil last year before things unravelled in Australia. That was done with a battled-hardened team inherited from Andrew Strauss and with a tactical approach moulded by a successful - but conservative - coach in Flower. With the strong personalities of Flower, Pietersen and Swann now gone from the dressing room, there is a clear opportunity for Cook - in tandem with Moores - to put his own stamp on the England team this summer. Cook's opposite number Mathews has made a promising start to his reign as Sri Lanka's Test captain, winning at home and away against Bangladesh and earning a 1-1 draw with Pakistan in the Middle East. A series in England is his biggest challenge yet, certainly in terms of how he handles the need to get far more from his seam bowlers, but he impressed in that regard during the ODI series and showed a hard-nosed edge - a common trait among many of the best captains - with his refusal to withdraw Sri Lanka's appeal after Sachithra Senanayake's 'mankad' of Jos Buttler in the deciding match.
Temperament
Sparks can fly when these two sides meet and Cook conceded there may be some continued fall-out during the Tests from Buttler's run out, which he said was 'disappointing'. That was just the latest in a long line of incidents down the years: Arjuna Ranatunga's behaviour upsetting Alec Stewart during the infamous one-day match in Adelaide in 1999 during which Muralitharan was no-balled for throwing, some awful umpiring decisions (that cut both ways) in the face of incessant appealing on England's 2001 tour of Sri Lanka, and Paul Farbrace's defection to the England camp on the eve of this series are just a few that spring to mind. Sri Lanka have long felt they are treated unfairly by the authorities - particularly when on tour in England or Australia - and the reporting of Senanayake for a suspected illegal bowling action after the fourth ODI at Lord's has ensured that sense of injustice is right back in the forefront of their minds heading into the Test matches. The Decision Review System reduces the potential for flashpoints but this is still unlikely to be a series played in the most cordial of spirits and the challenge for both teams is not to allow that to detract from their main focus - taking wickets and scoring runs.