Prior - England looking ahead
England have arrived in Abu Dhabi keen to get the 10-wicket Dubai defeat to Pakistan out of their system.
Last Updated: 23/01/12 11:12am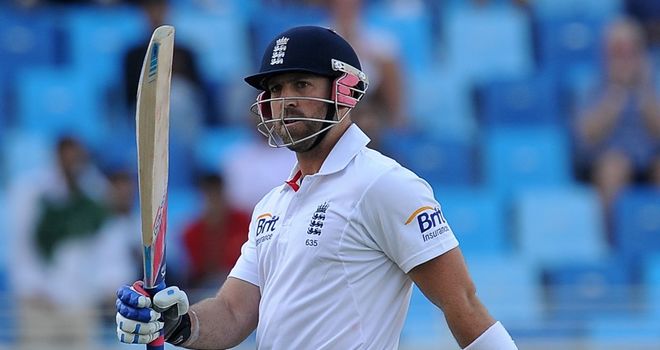 England have moved from Dubai to Abu Dhabi and hope they have got a disappointing start to their Test series against Pakistan out of their system.
Andrew Strauss' side, ranked number one in the world, were thrashed by 10 wickets at the Dubai International Cricket Stadium after the top-order batting collapsed in both innings.
They will attempt to square the three-match series when the second Test gets underway on Wednesday and there was a plenty of optimism among the players and staff who arrived in Abu Dhabi to greet wives and girlfriends, who were not present for the first three weeks of the trip.
Wicketkeeper Matt Prior acknowledged he and his team-mates were caught cold by Pakistan, having played no Test cricket since last August and just two three-day warm-up matches after their arrival here.
Ready
"You can spend as much time in the gym and as much time in the nets or on the training ground - but until you're out in the middle, you don't get that ring-ready feeling," he said.
"It's getting used to little things - the nerves, travelling into the ground. I felt, in that first innings, I had to get used to switching on and off again."
England are nonetheless thankful for the essential time off allowed by a hectic international schedule, which will become ever more so from now on over the next three years.
"Having a two or three-month break was invaluable. It was needed," Prior added. It was necessary but obviously it is then tough to come back in and be ready."
Looking forward
England are 1-0 down with two to play and have a tough task on their hands against fast-improving and in-form opponents.
But Prior reports they are definitely ready now for what lies ahead. "It's never nice to lose, but to lose in that fashion is even worse," he added.
"We've had some time to reassess and move on now and we've put that Test to bed. We're looking forward to the next game in Abu Dhabi."