West Indies' T20 hero Marlon Samuels is excited by the future of the team
West Indies hero Marlon Samuels believes the future of the team looks bright in the wake of their World T20 success.
Last Updated: 08/10/12 7:45am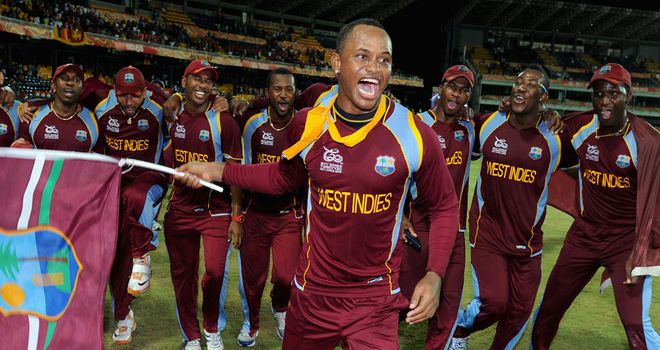 The Caribbean team secured a 36-run victory over Sri Lanka in the final on Sunday, largely due to Samuels' 78-run knock.
The 31-year-old clubbed six sixes - only eight were scored in the game - contributing 57 per cent of his team's runs.
Samuels was keen to exact revenge on the home nation after losing to them in the Super Eight.
"It is hard to explain what this victory means to me and my team," said Samuels. Sri Lanka beat us twice in a practice match and in the Super Eight.
"I told Chris (Gayle) that we can't lose to them thrice. All the hard work paid off today. The West Indies are finally going well again, we have a great future."
Sri Lanka Mahela Jayawardene, who resigned as captain on Sunday, believes mistakes handed the initiative to the visitors after a promising start.
Jayawardene said: "The way we started the game was fantastic, but a couple of mistakes in the field and a few bad overs shifted the momentum.
"We are disappointed for the huge crowd that came to support us. We need to sit together, have a chat on what went wrong and then move on."