World Twenty20: Shahid Afridi returns to training after groin injury
Pakistan all-rounder Shahid Afridi has declared himself ready to go for the World Twenty20 in Bangladesh.
Last Updated: 17/03/14 6:41am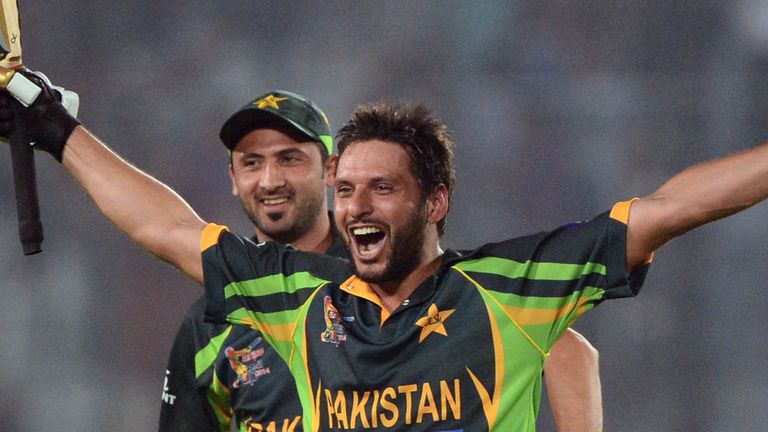 Afridi has been struggling with a groin problem for some time and it affected his play at times during the recent Asia Cup, which saw Pakistan beaten in the final by Sri Lanka.
But the 34-year-old said he was feeling much better after coming through a practice session on Saturday morning ahead of joining up with the squad.
"I trained for the first time since the injury and (I am) feeling very good. I am almost 90 percent fit and hope to play at my full fitness once I join the squad," Afridi said.
"I will do my best to help Pakistan win the title again.
"I think this shortest format is such that you cannot predict who will win the title, but I assure you that Pakistan team will do its best to win the title once more."