Cricket Expert & Columnist
Eng v SL, first Test: 'England must rediscover the habit of winning'
Cook and Moores must instil fresh belief to recreate momentum of 2011...
Last Updated: 11/06/14 10:07am
English cricket was on a high going into the 2011 Test series against Sri Lanka and India after an historic Ashes win in Australia under Andrew Strauss' captaincy.
Three years on, England are ready to begin a a seven-Test summer against the same opposition hungry to repair the damage of this winter's 5-0 whitewash 'Down Under'.
Strauss is now part of the Sky Sports commentary team and the Andy Flower era is well and truly over with Peter Moores preparing for his first Test in his second spell as England boss, which you can watch from 10am on Sky Sports 2 this Thursday.
Here are the former skipper's thoughts on England's chances, Ian Bell's form, Moeen Ali's spin potential, Matt Prior's Test future and Sri Lanka's inexperience – but let's start with his memories of that 2011 series and Sri Lanka's capitulation at Cardiff…
First Test, Cardiff – Eng win by an innings and 14 runs
Report | Scorecard
We were incredibly confident going into that series against Sri Lanka – we were in the middle of one of those rare moments in sport where you feel that you can beat anyone from any position. That first Test in Cardiff really proved just how much belief there was in the side.
That said, I didn't think we had a great chance of bowling Sri Lanka out for 82 in the final two sessions of the Test! The wicket had played so well up to that point despite all the rain and there wasn't much turn. My team talk was something along the lines of 'let's get a couple of early wickets and put these guys under pressure and we're in with a chance'.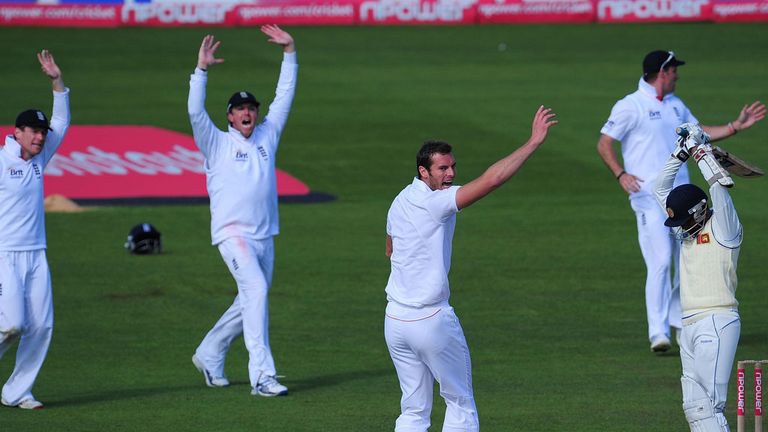 That's pretty much what happened and we built an incredible momentum that felt unstoppable. James Anderson was struggling with a side injury but Stuart Broad (2-21), Chris Tremlett (4-40) and Graeme Swann (4-16) were outstanding and Sri Lanka had no answer. Tremlett and Broad bowled with a lot of pace and hostility, while Swann picked up the crucial wickets of Kumar Sangakkara and Thilan Samaraweera.
Jonathan Trott's double-hundred in that first innings highlights how huge a hole he has left in the England side; having a dependable number three is highly sought-after by every team in the world. You often only realise how much you miss someone when they've gone. Trott's great asset was that he was able to score runs so consistently in all conditions. Whoever bats three for England is going to have to try to fill some pretty large boots in that respect.
Trott probably won't be missed so much as Swann, though, because England have got some decent young batsmen but the spinning role is one that has a lot of people scratching their heads at the moment. Swann could attack and defend at the same time - he wouldn't go for many runs but he'd always pose a threat; that quality is very rare in international cricket. The simple truth is we don't have anyone close to him in terms of ability in England's ranks at the moment.
Moeen Ali would be the first to admit that he's not an out-and-out spin bowler, although by all accounts his bowling has improved quite a lot and he's definitely been helped by working with Saeed Ajmal. But you can't rely on him to win matches for you with the ball. The way England are shaping their side it appears that they are going to try and take the bulk of the wickets with the seam bowlers, which is fine and an entirely logical tactic against Sri Lanka, but if we get really good weather and it's hot and the wickets start turning then England are going to find themselves vulnerable.
Second Test, Lord's – Draw
Report | Scorecard
When Matt Prior plays at his best, as he did in that second Test scoring pretty much a run-a-ball century, he plays with incredible freedom and takes the game to the opposition, a la Adam Gilchrist. He always received great support from the likes of Broad and Swann; our tail tended to wag quite often, the last four wickets adding 184 runs in that particular innings. Prior was brilliant at marshalling the troops at the bottom and he's always been an incredibly hard batsman to bowl at because he is so free-scoring. Right now England very much need an experienced batsman who is going to help some of the youngsters who find themselves in the England side now.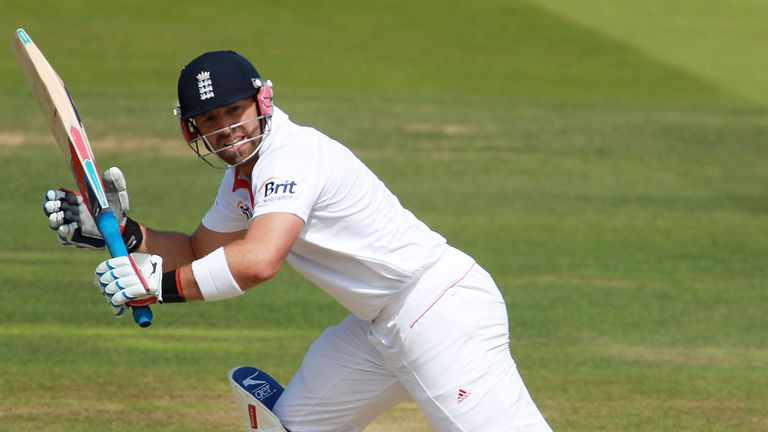 Tillakaratne Dilshan countered with a masterful 193 and his presence will be very much missed in this coming series. Sri Lanka's current one-day side looks very experienced and a well-drilled unit but their Test side looks more vulnerable in that respect. There is huge expectation and pressure on the shoulders of Sangakkara, Mahela Jayawardene and Angelo Mathews as well. Their seam bowling, in particular, looks light without Lasith Malinga and they have young batsmen in their side with plenty to prove.
So I think England have got every reason to feel optimistic about this series.
Third Test, the Rose Bowl – Draw
Report | Scorecard 
Ian Bell hit his second unbeaten hundred of the series in this match to take his series average to a staggering 331!  He's been round the block a few times since and he's had his ups and downs and now he's valuing every innings he plays for England. Bell has been England's standout player by a long way over the last 12 months and it was only right that he be named England's Cricketer of the Year on Monday night. 
It goes to show how far he has come that he is the one that everyone expects to score runs; in the past there were other people who were more consistent than him and when he got runs it was a bit more of a bonus but now he is very much the mainstay of the English batting. He knows his game particularly well and is in that peak period for a batsman; I expect him to have a huge summer because he plays spin bowling exceptionally well – and with Sri Lanka and India's bowlers likely to be less effective on English wickets, this is a great opportunity for him to score a lot of runs.
This summer…
Replicating the 1-0 series win over Sri Lanka in 2011 (in two Tests, this time, rather than three) and the 4-0 victory over India (in five Tests rather than four) is going to be a big challenge for a side that is lacking a little in confidence and experience. On paper I'd still fancy England to win both series – certainly against an inexperienced Sri Lanka side and an India team that has played poorly away from home in recent years.
It's crucial that England regain the confidence that took a battering in Australia. They've just lost the one-day series against Sri Lanka, so these first two Tests are massive; England need to get back into the habit of winning. If they don't do that against Sri Lanka, then they won't do it against India.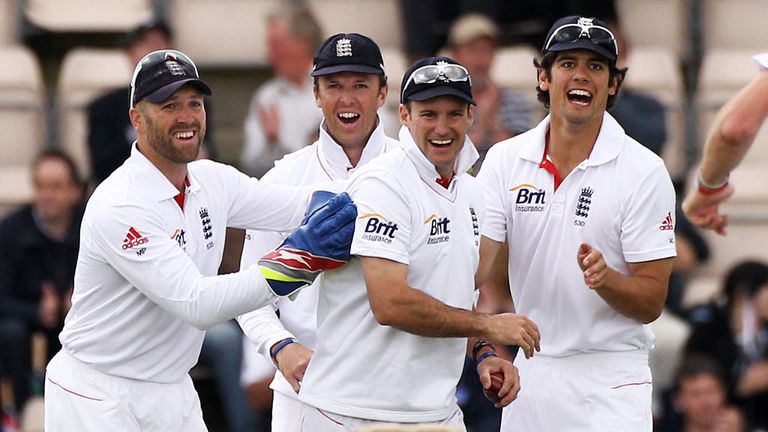 When it's going like it did in 2011 cricket seems like the easiest game in the world. But the reverse is also true. When you are not winning, it feels impossible to get over the line and win cricket matches. England can take heart from the way that Australia turned things around from their 3-0 defeat last summer; I think England are trying to emulate that in as much as they've gone for a quick, hostile bowling attack. If they can get Sri Lanka's batsmen jumping around and that leads to a couple of early wins this summer, it will settle everybody's nerves for the India series to follow.
Watch England take on Sri Lanka in the first Test from Lord's live on Sky Sports 2 this Thursday from 10am.