Women's World T20: England determined to justify groundbreaking decision to turn pro
Fresh faces have injected new excitement and competition into the squad in Bangladesh...
Last Updated: 16/02/15 12:04pm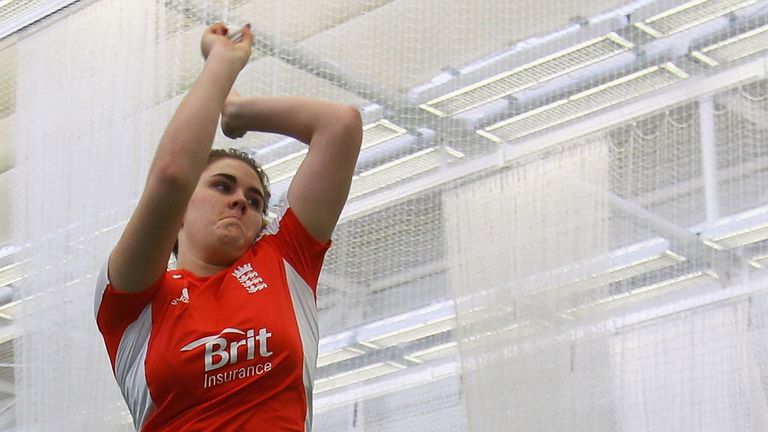 Tours come around thick and fast these days, and just after a month or so since we returned home from our successful Ashes series Down Under, another trophy is at stake as we head out to Bangladesh for the ICC Women's World T20.
We had a brief break after an intense month in Australia (I even managed to sneak in a weekend in Africa!) and then it was straight back into individual and team preparations for the upcoming tournament.
We've been training as a team up at Loughborough every week getting ready for the conditions we might face in the T20s in Bangladesh. With back-to-back Ashes just gone, it's been a nice change to focus solely on one format of the game.
Golf
During one of our camps we were able to squeeze in a 'Poshies v Commoners' golf day at the local driving range.
Sarah Taylor and I took the contest very seriously and turned up in appropriate attire for the day - as you can tell from the photo we are in the Poshies team! The morning involved target hitting, a longest drive competition and a putt-off.
It was a closely-fought contest, but I'm pleased to say that captain of the Poshies (awarded for extreme poshness), Natalie "Cucumber" Sciver held her nerve to sink the final putt and bring the point home. That's 1-0 to the Poshies heading into tour!
Professional
We also had the brilliant news from the ECB since returning from Australia that we will become full-time professional cricketers.
We're currently semi-professional, so this groundbreaking step from the ECB is amazing news for women's cricket and also women's sport in this country - exciting times!
I feel incredibly lucky to be involved in this generation of England women's cricketers. It's great that we can now go into schools and tell girls that there is a chance for them to make a living from playing cricket.
Competition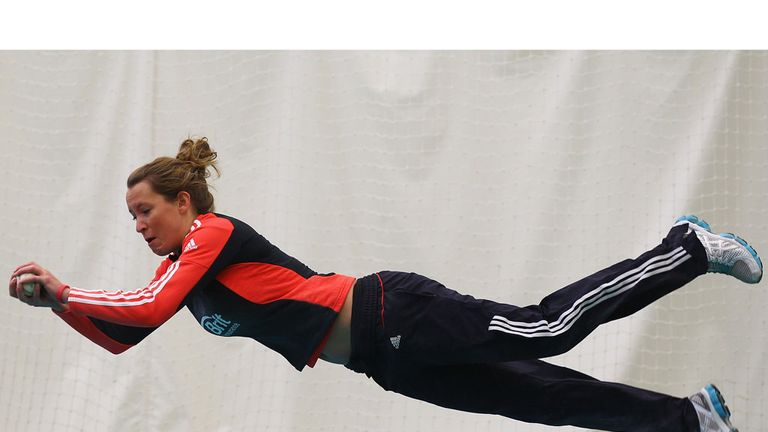 The squad for this tournament includes a few changes from the Ashes-winning side, with a few younger players selected.
It's great that there's such competition for places and I have every faith that the new players coming in will do well. The fresh faces have also injected some new excitement to the group and it's great to have another Devonian, Jodie Dibble, in the squad too!
Bangladesh is a bit of unknown quantity, as it's somewhere none of us have been (even veteran of 18 years Edwards!).
We do however have a lot of experience as a group in sub-continent conditions and the pitches in Bangladesh are likely to be similar to those we've played on in India and Sri Lanka.
The sub-continent can also present certain, shall we say, 'other challenges' off the pitch (!), but it's a place I've really enjoyed touring in the past, as they really love their cricket.
Either way it's about adapting to the conditions in the ten days before the tournament kicks off for real on March 24.
We've got two warm-up games versus Pakistan and New Zealand to help us prepare as well. World Cups are always great to be involved in and all the girls are chomping at the bit to get going.
Follow the ICC Women's World T20 on skysports.com and Sky Sports, including live coverage of both semi-finals and the final.