First Test: What the newspapers said after day four at Trent Bridge
A look at what some of the leading writers in England and Australia said after day four in Nottingham.
Last Updated: 14/07/13 7:37am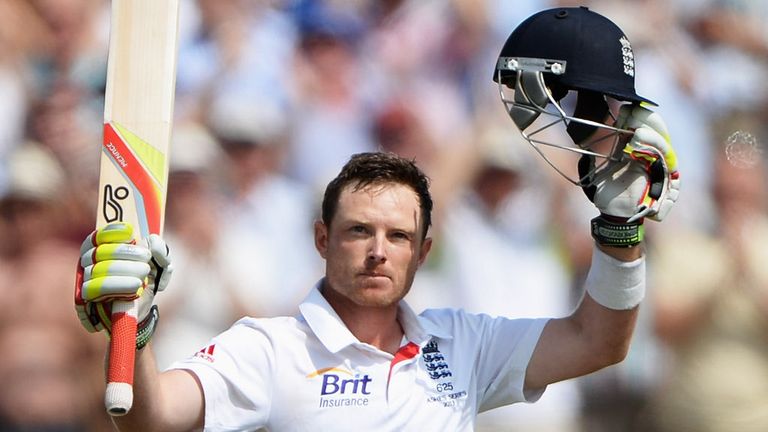 Paul Hayward - Daily Telegraph
This is the first Ashes Test with everything: a news-grabbing, fluctuating, nerve-stretching and morally tortured affirmation that five-day cricket between England and Australia can reach the parts no other rivalry involving bat and ball can hope to touch.
The best news of all, from an excitement point of view, is that this series will bring no easy extension of England's dominance from 2009 to 2011. Four days of mesmerising action have spilled over into a fifth day that appeared inconceivable when 14 wickets fell on Wednesday, and both sides seemed too nervous to make it more than a perfunctory affair
Mike Selvey - Guardian
England finally found themselves with the condition they had largely anticipated when Alastair Cook won the toss on Wednesday morning and opted to bat first under cloudy skies. The maxim is always look to the heavens as well as terrestrially, and had this been a normal Trent Bridge pitch he would have bowled first.
But in cricket, especially Test cricket played over five days, it is always best to see the wider picture and anticipate the endgame. Whatever it was they saw above, the pitch was parched and cracked. To the immediate side were two used pitches, devoid of grass for the most part, and potentially abrasive. Further away, four on either side, were practice strips, equally dry, equally sandpapery.
Mike Atherton - The Times
Ian Bell has always been known as a batsman with a pure sense of timing, and yesterday he chose a prime moment to make his most significant Ashes contribution in a home Test match. He finished the day five runs short of what would be his eighteenth Test hundred, and his best, pushing England into the ascendency for the first time since Ashton Agar changed the complexion of the game on the second day.
Greg Baum - The (Melbourne) Age
When the Australians review this first Test, form says they will botch it. Indiscriminate recourse to the decision review system contributed to, but did not cause, their imminent defeat. It would also behoove the ICC to review the system. Three of the six wickets that fatally undermined Australia's Quixotic bid for victory were processed through DRS. Obtaining a Test wicket has become something akin to negotiating terms of surrender. Reaching agreement on Michael Clarke's dismissal was as protracted business as Versailles.
It was as if a do-or-die penalty in a soccer match had to be retaken twice. In each of England's second innings and its own, Australia blew both its referrals before the fall of the fifth wicket. Infamously, it cost Australia the wicket of Stuart Broad on Friday at a time when it still would have made a difference. DRS promotes cynicism: you can be reasonably sure that Broad's obstinacy was because of a dressing room directive not to walk under any circumstances, knowing that Australia was helpless to protest. You can also be sure Australia would have been equally calculating if the roles were reversed.
Chloe Saltau - The (Melbourne) Age
Michael Clarke has defended trying his luck under the Decision Review System, which has taken on a life of its own in this Ashes contest, and promoted Ashton Agar in an attempt to manufacture a miracle at Trent Bridge. Intended to correct umpiring howlers, the system has become an influential player in the series. Just as Stuart Broad was within his rights to stand his ground when umpire Aleem Dar missed a blatant edge, players are using the technology as a get-out-of-jail card. The system's application at Trent Bridge has also reinforced inconsistencies in the system.