Select a team
Internationals

Domestic

IPL

Last Game:
One Day Cup Group B
Sun 27th Jul
Next Game:
One Day Cup Group B
Tue 29th Jul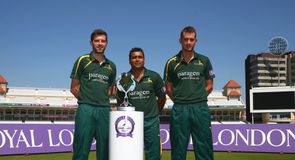 Scorecards from today's five matches in the 50-over competition
Latest Warwickshire Headlines
Sorry, we can not display forthcoming fixtures at this time.
Features

England's Test series with India is underway – and the summer is already looking like a hard slog for the seamers.

If we didn't know it before the Sri Lanka series, we certainly do now. England need a frontline spinner if they are to revive their Test fortunes.

Read the thoughts and opinions of Adam Leventhal with skysports.com