Select a team
Internationals

Domestic

IPL

Last Game:
IPL
Sun 25th May
Next Game:
Next game - Kings XI
team 1
time
team 2
No scheduled matches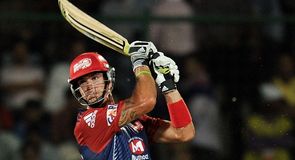 Kevin Pietersen hit a half century but his Delhi Daredevils side still suffered a crushing loss against Kings XI Punjab.
Latest Delhi Daredevils Headlines
Delhi Daredevils Squad List
Sorry, we can not display forthcoming fixtures at this time.
Features

Nasser Hussain reflects on India's 'best' away Test win, the Ishant Sharma show and England's recklessness.

Sky Bet expect under-fire captain Alastair Cook to still be charge of England for the Third Test against India, starting on Sunday.

It's been another eventful week across the world of sport, but again it showed that for every smiling winner there's a disheartened loser.

Read the thoughts and opinions of Adam Leventhal with skysports.com