Select a team
Internationals

Domestic

IPL

Last Game:
IPL Final
Sun 1st Jun
Next Game:
Twenty20 Champions League 2014 Group B
Thu 18th Sep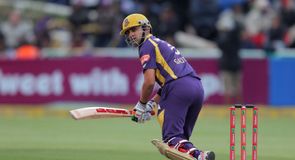 Kolkata Knight Riders were crowned IPL champions for a second time in three years after beating Kings XI Punjab.
Latest Kings XI Punjab Headlines
Kings XI Punjab Squad List
Sorry, we can not display forthcoming fixtures at this time.
Features

England batted too long at The Ageas, says Warney, who wants to see another Hussain-Strauss duel...

So much can change in a week of sporting action and, sure enough, there have been plenty of highs and lows over the past seven days.

Download for views on Cook's captaincy, England's senior players and India's rising stars.

Read the thoughts and opinions of Adam Leventhal with skysports.com