What they said
Lance Armstrong has finally admitted using performance-enhancing drugs, in an interview with Oprah Winfrey. Key figures in cycling give their reaction to his confession.
Last Updated: 18/01/13 11:01am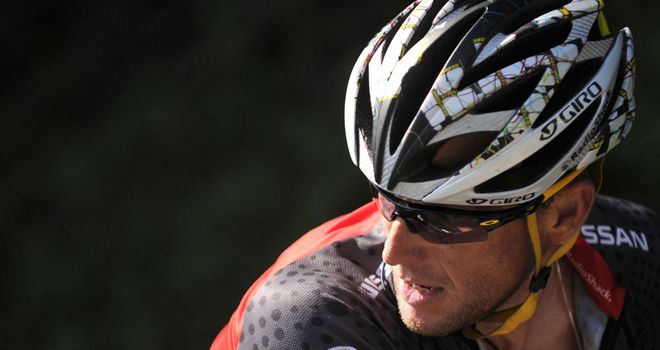 Lance Armstrong has finally admitted using performance-enhancing drugs, in an interview with Oprah Winfrey.
Last October, Armstrong was stripped of his seven Tour de France titles after cycling's world governing body, the UCI, confirmed it has accepted the findings of a United States Anti-Doping Agency investigation.
The Armstrong scandal has rocked cycling to its core, and here we look at what some of the leading organisations and figures in the sport have had to say on the subject.
"The evidence shows beyond any doubt that (Armstrong's) US Postal Service Pro Cycling Team ran the most sophisticated, professionalised and successful doping programme that sport has ever seen" - USADA chief executive Travis T Tygart reveals the reasons for the decision to strip Armstrong of his seven Tour titles and hand him a lifetime ban.
"Maybe someday Lance Armstrong will be comfortable enough to come clean and tell the truth. The evidence is out there. Lance and I were team-mates for four years. I saw it. We doped together" - Tyler Hamilton, one of 11 former team-mates of Armstrong who testified against him to USADA.
"I was aware that Lance Armstrong was using EPO in 1999. From my conversations with Lance Armstrong and experiences with Lance and the team I am aware that Lance used blood transfusions from 2001 through 2005" - George Hincapie, a team-mate to Armstrong for all seven of his wins on Le Tour.
"I don't think Lance could have acted as the sole power behind this. I believe you must have had the knowledge of a doctor to enforce this. To crucify Lance and only Lance would be unfair, they need to crucify the sport during that era" - Patrick Jonker, who rode for the US Postal team in 2000.
"It's pretty damning stuff. It is pretty jaw-dropping the amount of people who have testified against him. It is certainly not a one-sided hatchet job, it is pretty damning. I am shocked at the scale of the evidence. I'm not surprised by it...I had a good idea what is going on" - Reigning Tour de France champion Sir Bradley Wiggins responds to the USADA findings.
"I think there are plenty of people out there who saw this guy and what he did as an amazing achievement - he is one of the first cyclists that maybe transcended the sport and became a hero beyond cycling. It was an amazing thing and people got behind that so to now find out what was behind that is of course disappointing" - British Cycling performance director Dave Brailsford.
"While Lance Armstrong and people like him have profited from the wins that they've robbed from people, there are so many people who aren't fortunate like myself to have been able to win clean and have success riding clean. There are so many riders who have stayed true to their morals and never had the opportunity to stand on the top of the podium. Lance Armstrong and people similar to him have taken away whole careers from people" - Nicole Cooke, 2008 Olympic gold medallist.
"Only Lance would get to have his moment of truth, if that's what it will be, with Oprah Winfrey. It is not sitting in front of a judge or a disciplinary hearing being properly questioned about the things he has done wrong. I doubt very much it will be a proper interrogation" - British cyclist David Millar.
"I rode for his development team and I did meet him a few times but I don't think I could shake the guys hand after all this - I don't think I'd want to" - former Team Sky rider Alex Dowsett.
"Finally he's told the truth but I think there is more to come. What Lance did was unforgiveable" - Brian Cookson, President of British Cycling
"Lance Armstrong's decision to finally confront his past is an important step forward on the long road to repairing the damage that has been caused to cycling and to restoring confidence in the sport" - UCI President Pat McQuaid.