World Cup: Sir David Brailsford to address England squad
Roy Hodgson is hoping Sir Dave Brailsford will give a pep talk to his England squad this week ahead of the World Cup.
Last Updated: 25/05/14 11:04am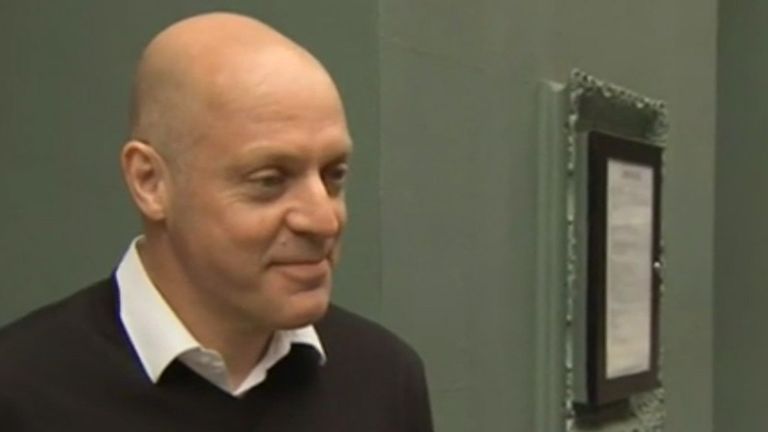 Brailsford is the man who masterminded the rise of the Great Britain cycling team to world domination, and the Team Sky team to two straight Tour de France titles.
His famed attention to detail - improving all the time by small margins - and organisational skill has made him one of the most respected coaches in any sport. And Hodgson is hoping his insight will help his squad with the World Cup opener with Italy less than three weeks away.
Hodgson and his squad have been training in Portugal and will meet up again at St George's Park on Monday.
This will be England's last week on home soil, with a friendly against Peru at Wembley on Friday before they jet off to Miami and then on to Brazil.
Hodgson said: "We're hoping Dave will come to St George's and speak to the players alongside [psychiatrist] Steve Peters next week. Steve's there because he's working with us.
"Dave's working hard and he'll do his utmost to be there. I can't ask to pin him down because he's got a big, big job and part of his big job doesn't really involve coming to St George's Park to speak to England players, but I'm hopeful."
The training camp in Portugal has left Hodgson in positive mood about England's chances in Portugal.
He believes he has more competition for places than his first tournament - Euro 2012 - when England went out on penalties to Italy in the quarter-finals.
"There's so much competition for places at the moment that it would be very bold of me to say 'this is my best team', especially in those front positions there's an awful lot of competition and an awful lot of talent," he said.
"That will obviously occupy my thoughts. At the back I suppose people might argue there's more chance of suggesting there's a goalkeeper and a settled back four. Once you go outside of that however there are so many possibilities.
"Around Steven Gerrard as a fixed point in midfield, there are so many opportunities for the other five that whatever team I end up picking there'll be people looking at the bench that day and saying 'I'd have picked him instead' but that's good, because that hasn't always been the case.
"I think you need more than one to 11. You need that bench, so that when you look along it you see players you can send on when things aren't going so good.
"You want to be excited by what you see. 'I'll put him on because he might change something' and I think we've got that this year.
"With respect to the 2012 group, I don't think we had it to anywhere near the same extent."