Sir Chris Hoy returns to training after being hospitalised by stomach virus
Sir Chris Hoy will resume training this week after being hospitalised for 24 hours with a stomach virus.
Last Updated: 11/12/12 1:10pm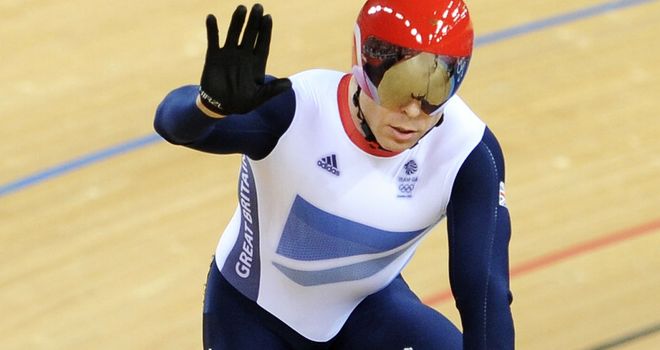 The 36-year-old is currently training with a selection of British cyclists in Perth, Western Australia, as he considers whether to continue on until the 2014 Commonwealth Games in Glasgow.
The Scot arrived early last week and began to feel progressively worse with gastrointestinal problems, before he was taken to hospital in Subiaco, Perth, on Saturday.
Hoy, one of 12 athletes on the shortlist for BBC Sports Personality of the Year, was discharged on Sunday after being given rehydration treatment and medication, and he returned to the gym for a light session today.
"I am glad to be getting better and almost feel back to normal now after a pretty grim few days," Hoy, who is taking part in the Rotterdam Six Day event from January 3 to 8, said.
"It is always frustrating when you are on a training camp and you can't train if you are injured or unwell.
"This is the first block of serious training I have done since the Games, but it could have happened at a far worse stage of the season, though, so it is not too much of a problem.
"It will be good to get a solid couple of weeks training in before Christmas and I am really looking forward to racing in the first week of January in Rotterdam."