Tour de France 2014 route analysis
Former professional cyclist Malcolm Elliott assesses the British stages of the 2014 Tour de France.
Last Updated: 19/01/13 9:16am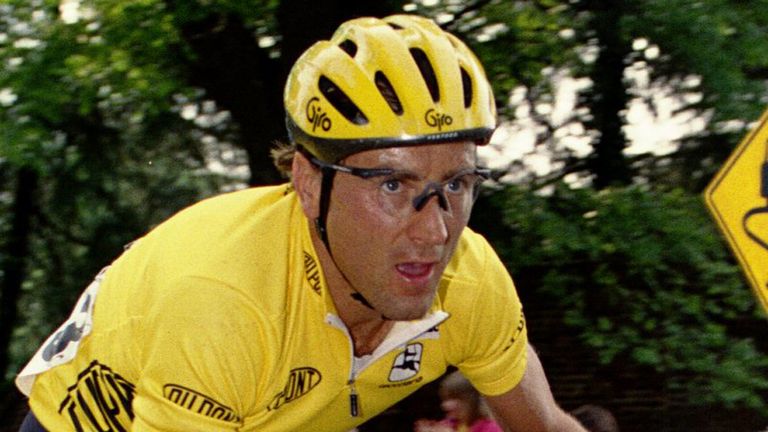 He learned his trade riding many of the roads that the Tour de France will visit in 2014, and here gives Sky Sports his analysis of the parcours.
Stage One (Leeds to Harrogate, 190km)
Towns visited: Harewood, Otley, Ilkley, Skipton, Kettlewell, Aysgarth, Hawes, Reeth, Leyburn, Ripon
Over a career as long as I have had, there are probably not many roads I haven't ridden at some point along that route.
The organisers have presented it as more of a sprinter's stage, with Mark Cavendish in the back of their mind as a possible stage winner.
They have been over the course and driven those roads to know that and come up with that assumption.
If that's what they think, you would have to believe them.
Stage Two (York to Sheffield, 200km)
Towns/climbs visited: Knaresborough, Silsden, Keighley, Haworth, Hebden Bridge, Elland, Huddersfield, Holmfirth, Holme Moss
This is a difficult stage. It's not like a mountain stage - not quite as hard - but still very hard because it's so early in the race and you can't afford to lose time.
If you are GC candidate, you could lose the race there. The Tour won't be won there, but it could be lost on that stage.
It's very technical for the last 20 miles or so, over Strines Moor and Jawbone Hill.
They are not massive climbs in themselves, but at the end of 200km and after going over Holme Moss, they will create gaps. Some people's GC hopes will be ended there.
There is a whole bunch of riders who could win that stage - the Philippe Gilbert type of riders.
From a British perspective, it could suit someone like Ben Swift. He is going to be the most motivated rider there, assuming he makes the team, obviously.
He will know all those roads well, so that would be a dream scenario for him.
You could even see Cav, to an extent, if he were to reinvent himself or work on his weaknesses.
If he could limit what he loses on those climbs, there's an outside chance he could get back into the bunch for a sprint.
Stage Three (Cambridge to London, 170km)
Landmarks visited: Epping Forest, the Olympic Park, Tower Bridge, Westminster, The Mall
This would appear to be a sprinter's stage. If Cav doesn't win it, he will be there or thereabouts.
They perhaps are dreaming of Cavendish winning the stage and having the yellow jersey in London, but there's the small problem of stage two to overcome before that can happen.
Best places to watch
Stage Two will be the best option. Everyone is going to be on Holme Moss [just outside Holmfirth] - that's the trouble.
Over Strines Moor and around Bradfield [in the Peak District], there are a lot of little kicks uphill and the roads are small there, so anybody going around there will have a good opportunity to get really close to the riders.