Sky Sports Scholarships - Lucy Garner learns from first year on senior circuit
Lucy Garner's first season as a senior cyclist came to an end after Saturday's Elite Women's World Road Race in Italy.
Last Updated: 01/10/13 4:46pm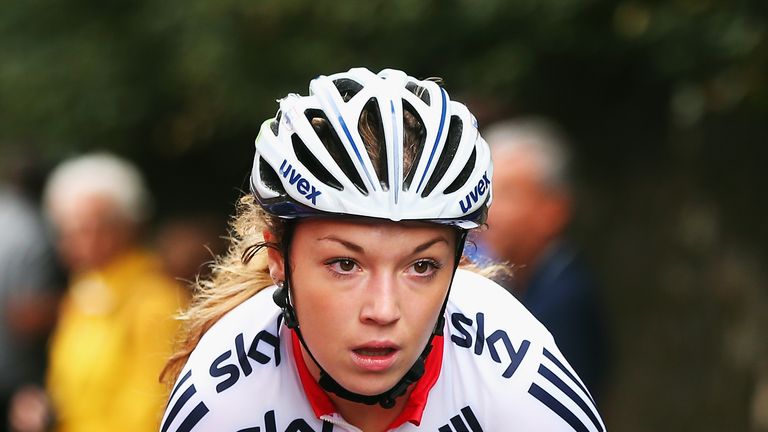 The result may not have been what the Great Britain team had hoped for, with Garner one of three British athletes not to finish the race, but the experience that the Leicester-born rider will have gleaned could prove invaluable.
Garner herself seemed in good spirits as she took to Twitter following the World Championship race that signalled the end of the road cycling season.
"So my first year of being a senior has come to an end," she wrote. "I've learnt a lot and know what I have to work on."
The 19-year-old double junior world champion admitted that the course perhaps didn't play to her strengths but was delighted to have had the chance to be involved at the championship.
"World's was a great experience for me," said Garner. "After being with the junior team for two years at a World Championship, it was great to step up in my first year as a senior and make the senior Worlds selection squad.
"The course was one of the hardest World Championships that there has been so it was an extremely tough race. I am known as more of a flat stage rider so for me it was a goal to help Lizzie (Armitstead) as much as I could and then my race was over. I did what I could for Lizzie in the first part of the race but the speed was too high at the end.
"I've learnt a lot and look forward to the championships in the future which favour more the type of rider I am."
The race was won by Marianne Vos of the Netherlands with Lizzie Armitstead of Great Britain coming home in 19th.
Garner and her fellow riders will now take a well-earned break before the circuit returns in 2014.