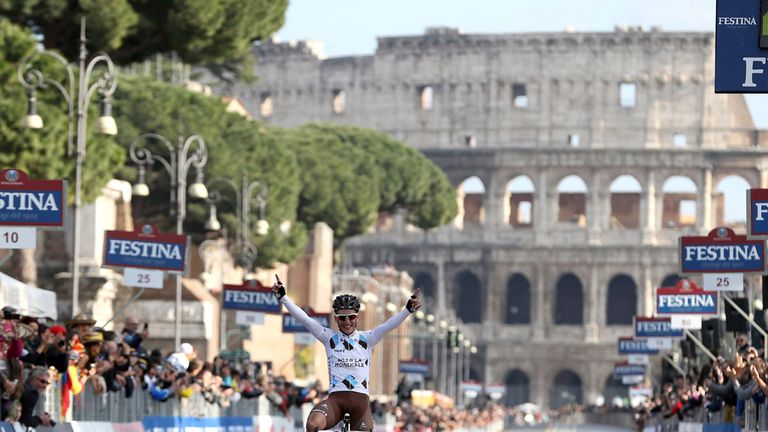 Taking place a day after Strade Bianche, the 195km event takes in a similar distance to its sister race but appeals to an entirely different type of rider.
The course suits a fast finisher who can not only make it over the climbs, but also weather the storm of a multitude of motivated one-day specialists.
The prize is victory in front of one of the world's most famous sights in the form of the historic Colosseum. Few finish line photos will look better this year.
Starting and finishing in Rome, the event can be split up into two distinct halves, with business sure to pick up with four climbs in the last 85km. The riders leave the city on the same road they will return on, before tackling a long anti-clockwise loop to the south-east of the city.
The composition of the early break will play a key role in determining how the race pans out, so vigilance from every team will be required well ahead of the climbs. When they do arrive the first test comes in the form of the Rocca Massima (97.9km).
The Rocca Priora is next up, but the sternest test will come in the form of the Campi di Annibale. Crested 36km from home, the race will likely become stretched on to the descent before one further short ramp. Sprint teams then have 27km to go to bring the race back together.
The big question is whether we will see a mass sprint or attackers making it to the finish. Last year saw both after Blel Kadri had ghosted clear to pick up a solo victory, only for Filippo Pozzato to mistakenly claim the win from the sprint behind.
Race maps via RCS Sport