Commonwealth Games: Becky James adds muscle in bid to bolster Glasgow medal hopes
By Matt Westby
Last Updated: 20/06/14 12:14pm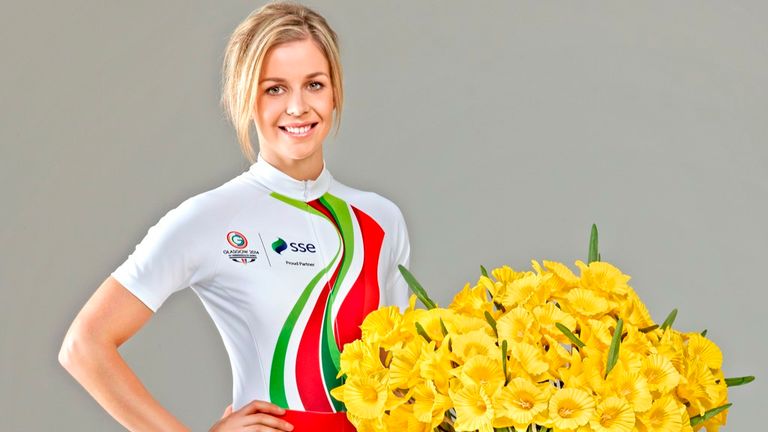 Becky James has revealed she has been bulking up in the gym in a bid to improve her chances of winning medals at the Commonwealth Games in Glasgow next month.
The 22-year-old from Abergavenny in Wales announced herself as a top-level track sprinter by claiming two golds at the 2013 world championships in Belarus, but has since struggled to emulate that success and had to be content with two bronzes at the 2014 worlds in Colombia.
The stagnation in her results has been triggered not so much by her own performances as the coming to prominence of Germany's Kristina Vogel and Miriam Welte, two muscular riders who dominated the sprint events throughout the 2013/14 season.
Vogel and Welte will not be present in Glasgow, but James will still face stiff competition from the likes of Australia's Anna Meares and England's Jess Varnish, and she is hoping that replicating the German blueprint will give her a cutting edge.
"I am trying to get a lot stronger this year, so I have been doing extra gym work and trying some new things," James said. "Hopefully I will get to the Commonwealth Games in really good condition.
'Big target'
"I have been trying to put on muscle and get more powerful legs. Hopefully it will translate to better performances on the bike, but we will have to see.
"The German girls are a rolling target for us at the moment and it is there for all to see how strong they are. They are very, very powerful girls. I have never been a small rider, but in the sprint world I am small compared to someone like Kristina Vogel and others, so I have been trying to develop that area. Sometimes the best way to beat a rival is to emulate them."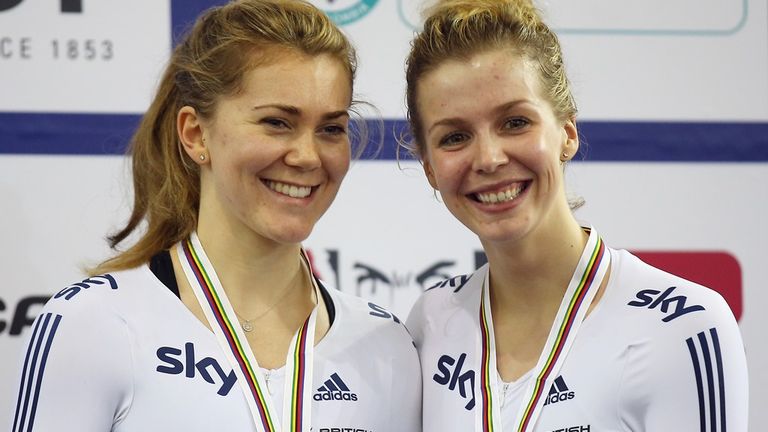 Although her career is still in its infancy, James heads to Glasgow with two Commonwealth medals to her name already following a second-place finish in the individual sprint and a third place in the 500m time trial at the Delhi Games in 2010.
James will compete in the same two events this time around and although she is not one to place undue pressure on herself with talk of winning golds, she is happy to admit she is targeting two medals to add to her Commonwealth collection.
"The Commonwealth Games are a big target for me this year," she said. "I am looking to be on the podium in both events – that's my goal.
'Really excited'
"I think my biggest rivals are going to be the Australians and the English. Obviously, Anna Meares is the big name and a triple gold-mediallist from Delhi, but then there's also Jess Varnish and Vicky Williamson from the English side.
The opportunity only comes around once every four years to wear the Welsh jersey and I am really excited about it.
Becky James
"The competition is going to be so tough, even though the German girls, who are dominant on the world scene right now, won't be there. It's not like it will be boring and the races will be walkovers – it should be really exciting."
The Glasgow Games are set to be an alien experience for James. She trains with both Varnish and Williamson almost every day as team-mates in the Great Britain set-up and is good friends with both of them, but will become their rivals when she pulls on the Welsh jersey.
"It is a strange scenario because, to some extent, you change your nationality at the Commonwealth Games," James added. "I'm used to riding as a British athlete and in the GB jersey, but now my team-mates are going to be in other teams.
"But that said, the Welsh people are very passionate and I am sure I will get just as much support, so it should be great. The opportunity only comes around once every four years to wear the Welsh jersey and I am really excited about it."
The Commonwealth Games track cycling events take place from July 24-27.
Support SSE Home Nation ambassador Becky James and her team mates ahead of the 2014 Glasgow Commonwealth Games by tweeting #GoWales, and by doing so help fund the next generation of athletes in your community. Follow @SWALEC to keep up to date.