Commonwealth Games: Sir Bradley Wiggins to focus solely on team pursuit in Glasgow
Last Updated: 21/07/14 8:02pm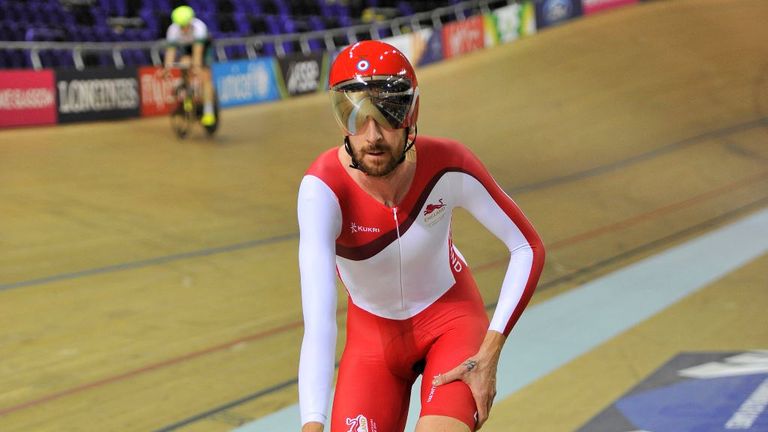 Sir Bradley Wiggins has shelved plans to compete in multiple events at the Commonwealth Games and will focus instead solely on the team pursuit.
Wiggins, who who was left out of Team Sky's Tour de France squad this year, had initially intended to race on the road and the track in Glasgow, with as many as four events open to him.
But having returned to the velodrome with an eye on the Rio 2016 Olympics, he quickly resolved to focus on the four-man Olympic event and will not now contest the time trial, road race or individual pursuit.
"The initial thing, having been away for so long, was whether I could still do it," Wiggins said. "Straight away the initial signs were really good and since then I have just been focusing on the team pursuit.
"I dropped everything else. The plan was to come in and do pretty much most of the events. With hindsight, I thought just focus on the Olympic event rather than try to be too greedy.
Olympic focus
"It's first up as well, which is a good thing. So all the training has been geared up to the team pursuit and trying to break back into that. It's the only Olympic event really that is available to me now, because the individual pursuit has gone. I thought I would put all my eggs into the one I'm going to try and do for the next two years."
Wiggins has enjoyed a glittering career on both the road and track, but is yet to win a gold medal at the Commonwealth Games.
Focusing solely on the team pursuit reduces his chances of breaking that duck, particularly given that England will face stiff competition from the likes of Australia, but the 34-year-old insisted combining the track and road was not a viable option.
"I never was going to do the road race," he said. "I was just down for the time trial had I gone to the Tour de France, but the training for the last four to five weeks has been so concentrated on the track and I don't think I could have done much on the roads.
"It's one or the other. Don't underestimate the event and try to do everything, or be greedy and thinking you could win everything."