Lance loses Tour titles
The US Anti-Doping Agency have confirmed that Lance Armstrong has been stripped of his seven Tour de France titles.
Last Updated: 25/08/12 6:23am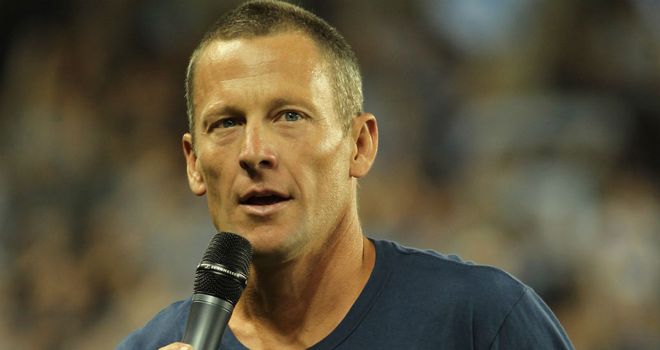 Lance Armstrong has been stripped of his seven Tour de France titles by the US Anti-Doping Agency, they have confirmed, after he decided not to fight their charges of doping.
The USADA have handed out a lifetime ban to Armstrong, who retired last year, and they say his decision not to contest their latest charges also means his results will be wiped out.
All results from 1998 onwards will be wiped, which include his dominance of the Tour de France when he claimed the title seven times in a row from 1999-2005.
The 40-year-old announced that he had grown tired of the constant scrutiny of his record-breaking victories, and would not fight any more against charges of drug use despite protesting his innocence.
Armstrong claimed to be the most tested athlete in the world and never failed a drugs test, but that has not stopped officials from pursuing him and building a case against him.
A USADA statement read: "USADA announced today that Lance Armstrong has chosen not to move forward with the independent arbitration process and as a result has received a lifetime period of ineligibility and disqualification of all competitive results from August 1, 1998 through the present, as the result of his anti-doping rule violations stemming from his involvement in the United States Postal Service (USPS) Cycling Team Doping Conspiracy (USPS Conspiracy)."
It added: "As is every athlete's right, if Mr. Armstrong would have contested the USADA charges, all of the evidence would have been presented in an open legal proceeding for him to challenge.
Choice
"He chose not to do this knowing these sanctions would immediately be put into place.
"The evidence against Lance Armstrong arose from disclosures made to USADA by more than a dozen witnesses who agreed to testify and provide evidence about their first-hand experience and/or knowledge of the doping activity of those involved in the USPS Conspiracy as well as analytical data.
"As part of the investigation Mr Armstrong was invited to meet with USADA and be truthful about his time on the USPS team but he refused."
The USADA case was built on witness testimony made against Armstrong, while the agency also says scientific data during his comeback Tour in 2009 indicated the use of blood transfusions.
The statement went on: "Numerous witnesses provided evidence to USADA based on personal knowledge acquired, either through direct observation of doping activity by Armstrong, or through Armstrong's admissions of doping to them that Armstrong used EPO, blood transfusions, testosterone and cortisone during the period from before 1998 through 2005, and that he had previously used EPO, testosterone and hGH through 1996.
"Witnesses also provided evidence that Lance Armstrong gave to them, encouraged them to use and administered doping products or methods, including EPO, blood transfusions, testosterone and cortisone during the period from 1999 through 2005.
"Additionally, scientific data showed Mr Armstrong's use of blood manipulation including EPO or blood transfusions during Mr Armstrong's comeback to cycling in the 2009 Tour de France."