Lance Armstrong's success prompted Jan Ullrich to use drugs again
Jan Ullrich resumed doping in a bid to compete with Lance Armstrong, the 1997 Tour de France winner's mentor said.
Last Updated: 12/10/12 11:35am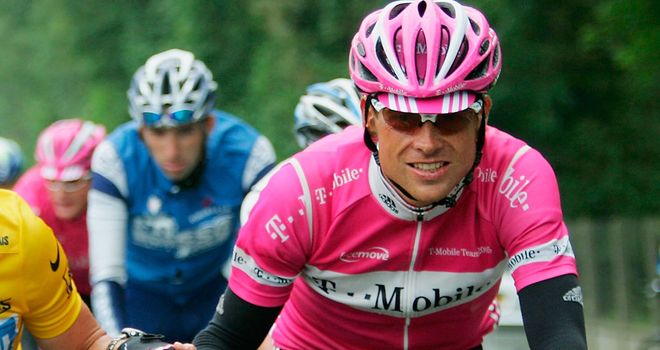 Rudy Pevenage helped the German rider to success in cycling's biggest event 15 years ago, only for Armstrong to push him into second place three times between 2000 and 2003.
Belgian Pevenage was subsequently implicated in the Operacion Puerto blood-doping scandal that broke in 2006 while Ullrich was banned for two years for his involvement in the case.
"Did we have a choice? After the Festina scandal in 1998, we had stopped everything at Telekom. No substances, no preparation, nothing," Pevenage told L'Equipe.
"We worked like this until 2001, believing that our rivals were doing the same. But Armstrong and U.S. Postal made us wonder.
"We were seeing that nothing was true with them. We were seeing that Armstrong had become superhuman.
"What could we do? Let him play while no control could get him? We tried to find the recipe. The same recipe as Armstrong.
"Today we finally can say that we were all the victims of Lance Armstrong and (US Postal manager) Johan Bruyneel."