Tour de France chiefs will not reallocate Lance Armstrong's seven titles
Tour de France chiefs are against re-attributing Lance Armstrong's seven victories to other riders.
Last Updated: 12/10/12 5:57pm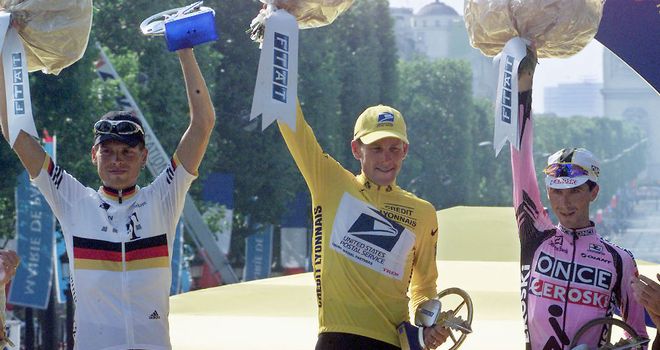 Armstrong won the race every year from 1999-2005 but has been stripped of his titles after the US Anti-Doping Agency (USADA) produced more than 1000 pages of testimony that the American was at the centre of a doping programme.
"We cannot be indifferent to what USADA has unmasked this week, it's a damning picture that's been drawn," director Christian Prudhomme said. "What we want is that there is no winner."
Prudhomme said the era could be described as a "lost decade."
"It's one the difficulties that the current anti-doping battle has built for itself. Cycling, with the UCI (International Cycling Union governing body) as the lead in this battle, have been pioneers.
"The biological passport, the number of tests and the increasingly efficient targeting means cheats are caught faster. We must continue down this route. There's no other way possible."
The USADA report could not have come at a worse time for Tour organisers as they prepare to unveil the route for the 100th edition next year.
The International Cycling Union (UCI) will decide whether to officially erase Armstrong's name from the Tour records.
UCI president Pat McQuaid said that the world governing body's lawyers would come up with a response to USADA'S file within 21 days after its receipt.