Bradley Wiggins says there is plenty to celebrate in cycling despite Lance Armstrong affair
Bradley Wiggins says there is still plenty to celebrate in cycling despite the fall-out from the Lance Armstrong affair.
Last Updated: 17/10/12 11:27am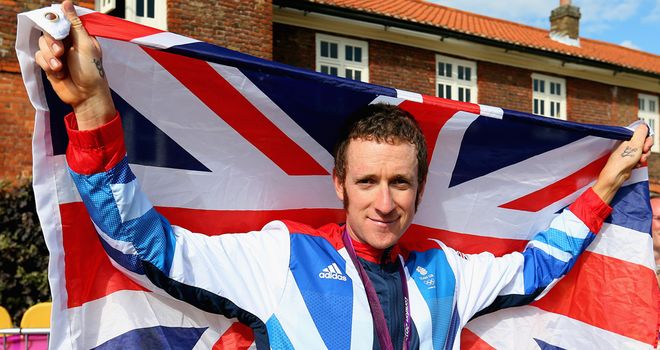 The seven-time Tour de France winner was named by USADA as a central figure in what it described as "the most sophisticated, professionalised and successful doping programme that sport has ever seen".
Such publicity and revelations from numerous peers of Armstrong that they too had engaged in doping has dealt a major blow to the image of professional cycling.
But Wiggins, who won this year's Tour before going on to strike gold at the London Olympics, is adamant he and his contemporaries have ushered in a new clean era in the sport.
"With all the depressing news of this week it's something to celebrate," he told Sky Sports at the Yellow Ball, a charity evening to acclaim his success this year.
"Ultimately there are still some fantastic things going on in this sport regardless of what certain people think. I think we should celebrate that really because this one ain't built on sand and isn't going to crumble in ten years' time.
"I don't think the Tour will ever sink in because I don't feel worthy enough to win the Tour, but the Olympics certainly because I got used to that in the past being an Olympic champion.
"It was still an incredible day in Kingston, well it was Hampton Court wasn't it, and I still remember that more than the Tour de France. It's been incredible really, beyond belief."