President Pat McQuaid insists UCI have nothing to hide over Armstrong donation
Pat McQuaid insists the UCI has 'nothing to hide' over a donation made by Lance Armstrong in 2002.
Last Updated: 22/10/12 10:50pm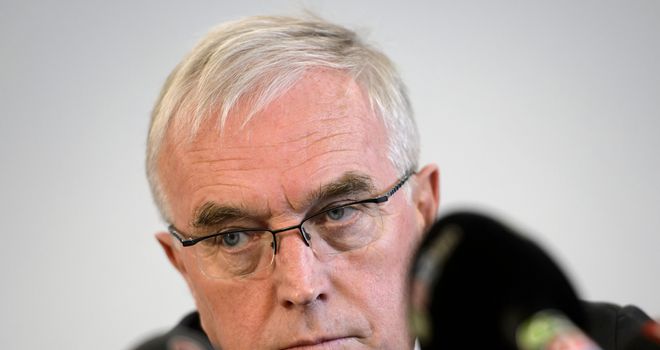 The UCI has admitted accepting a donation of more than $100,000 (£62,000) from Armstrong a decade ago, but has strongly denied that it was connected to any cover-up of a positive test.
Armstrong was banned for life and stripped of his seven Tour de France titles on Monday after the UCI accepted the findings of a 1000-page report by the United States Anti-doping Agency.
"UCI has nothing to hide in responding to the USADA report," McQuaid said.
"Don't try to make the connection between the suspicious test and the donation. There were no positive tests from him.
"There is no connection between the donation given to the UCI and a test being covered up because there was no test covered up.
"It's certainly not a resignation issue. It would be better if we hadn't done it, and if we were to do it in the future, we would do it in a different way."
McQuaid also reiterated that he is not prepared to relinquish his post as president and defended his predecessor Hein Verbruggen, who was in charge during the late 1990s and early 2000s.
Briton David Millar is among those to call for the resignation of Verbruggen, who has made a series of comments appearing to defend Armstrong.
Irishman McQuaid added: "Cycling has come a long way. I have no intention as resigning as president of the UCI.
On Verbruggen, now honorary president of the UCI, McQuaid told Sky Sports News: "First of all he never said there was no evidence against Lance Armstrong; he said Lance Armstrong had never tested positive, and that's correct.
"There's nothing in the USADA report that shows that Mr Verbruggen did anything untoward or anything wrong, so therefore there's no reason why he should go."