Disgraced Lance Armstrong may have to repay his Tour de France prize money
Lance Armstrong is facing bills from sponsors and most likely the Tour de France after being stripped of his titles.
Last Updated: 23/10/12 2:21pm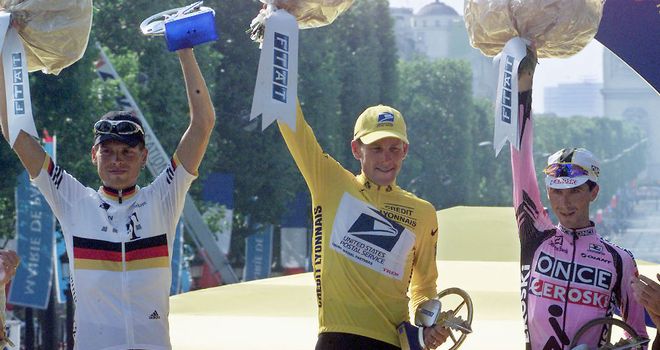 The International Cycling Union ratified the decision made earlier this year by the US Anti-Doping Agency to ban the Texan for life and wipe his results from the record on Monday.
Armstrong was charged with leading "the most sophisticated, professionalised and successful doping programme that sport has ever seen" and decided not to fight the charges despite repeatedly denying any wrongdoing.
The UCI management committee will meet again on Friday to discuss the "exact sporting consequences" of the decision, including whether the titles and prize money will be re-distributed, while some of his previous sponsors have already made their demands public.
Tour de France director Christian Prudhomme believes the race must not have a victor in the Armstrong years.
Prudhomme said: "The formal decision has to be taken by the UCI but for us, we must have a clean record. This period must be marked by the absence of winners. The UCI rules are clear. When a rider is disqualified, he must pay the prize money back."
Dallas insurance company SCA Promotions immediately demanded the return of millions of dollars in bonuses paid to Armstrong.
"Mr Armstrong is no longer the official winner of any Tour de France races and as a result it is inappropriate and improper for him to retain any bonus payments made by SCA," said their counsel Jeffrey Dorough.
The International Olympic Committee also has to decide about the bronze medal Armstrong won at the Olympic Games in Sydney in 2000.