World Anti-Doping Agency chief John Fahey slams UCI over handling of the Lance Armstrong scandal
WADA chief John Fahey slams the UCI over handling of the Lance Armstrong scandal.
Last Updated: 23/10/12 5:44pm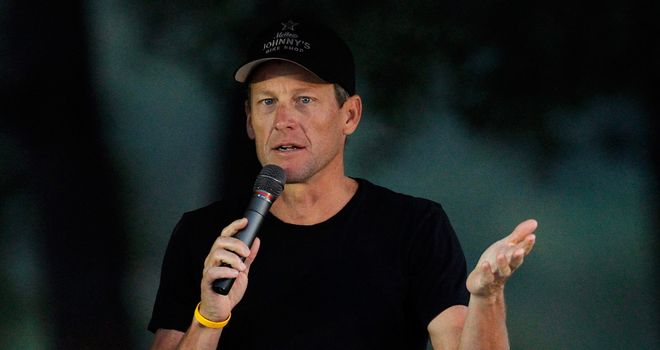 Armstrong's epic fall from grace concluded on Monday when the International Cycling Union ratified the loss of his seven Tour titles for being at the centre of a widespread doping ring.
Many have been critical about the UCI's stance on doping in the past, but the body's president Pat McQuaid rejected calls for his resignation when he made the announcement on Armstrong's life ban on Monday.
McQuaid's predecessor Hein Verbruggen, who has also faced an avalanche of criticism, was in charge at the time of Armstrong's reign.
Fahey said: "There was a period of time in which the culture of cycling was that everybody doped. There is no doubt about that. The administrators have to take some responsibility for that.
"Is that period gone? That's something which I think the jury is out on and I think UCI are meeting this Friday to consider a number of aspects, including what their response must be, going forward.
"If that doping was widespread, then the question is legitimately put: 'Who was stopping it? Who was working against it? Why wasn't it stopped?'
"I think it's relevant to ask those questions."
"They clearly have to take the blinkers off, look at the past, examine the people who are there, ask themselves the questions: 'Are those same people still in the sport and can they proceed forward with those people remaining?'
"I don't think there's any credibility if they don't do that and I think they need to get confidence back into the sport, so that its millions of supporters around the world will watch and support the sport going forward."