Eddy Merckx joins chorus of criticism against Lance Armstrong
Cycling legend Eddy Merckx is sickened for his sport as the fallout from the Lance Armstrong doping scandal continues
Last Updated: 23/10/12 10:14am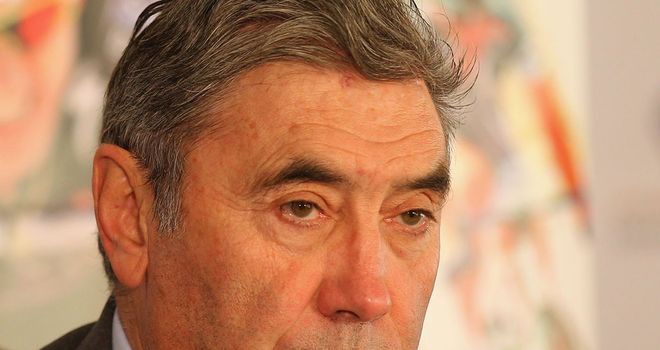 Armstrong's life ban was ratified by the International Cycling Union on Monday and his seven Tour de France victories were stricken from the record books.
The Texan returned from a battle with cancer to win the sport's biggest race from 1999 to 2005 and surpass Merckx's record of five yellow jerseys.
"I'm sick, exclusively for my sport," said 67-year-old Merckx, who had previously defended Armstrong over long-time allegations that he had not been clean when winning his Tours.
"I met Lance many times, he never spoke to me about doping, doctors or other things.
"He didn't have to report to me either, it was his problem but I fell into the trap. I'm amazed at him, above all after what he went through.
"I'm also angry at the riders for speaking to investigators. Damn it, that they speak up at the time, at least that would be useful.
"Afterwards is too late. If a rider is concerned about questionable practices, it's his duty to speak up for the good of others."