Bradley Wiggins rues legacy left by Lance Armstrong's shattered reputation
Bradley Wiggins rues the fact that present-day riders must pick up the pieces of Lance Armstrong's shattered reputation.
Last Updated: 25/10/12 4:45pm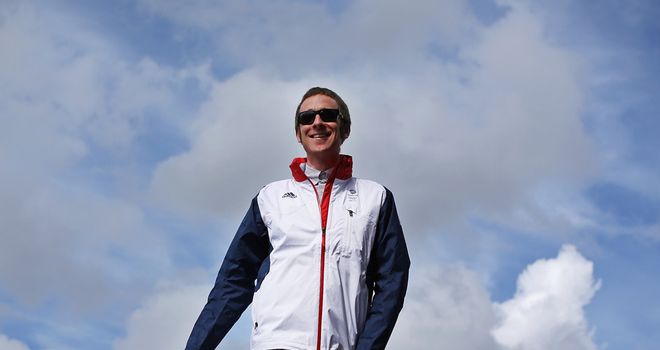 On Monday the sport's governing body, the UCI, backed the United States Anti-Doping Agency's decision to strip Armstrong of the seven Tour titles he won between 1999 and 2005, after USADA concluded the Texan and his United States Postal Service team had run "the most sophisticated, professionalised and successful doping programme that sport has ever seen".
The 41-year-old was also given a life ban from sport, with his fall from grace bringing an end to one of the great sporting dynasties, with millions of fans worldwide having bought into cancer survivor Armstrong's claims that he was clean.
A positive test has still to come to light and Armstrong still denies doping - something pointed out by former team-mate Alberto Contador at the 2013 route presentation on Wednesday - but in the face of what appears to be damning evidence, Armstrong's continued silence has left the cycling world asking a mountain of questions.
Wiggins is among them and said: "I think there is a lot of anger from most people within the sport, it is a sport I love and have always loved.
"It is a shame that cycling is being dragged through this again really, not a shame that he has been caught - when you get older you start to realise Father Christmas doesn't exist and it is the same with Lance.
"But it is a shame that us riders here now, we are the one picking the pieces up and having to convince people."
There was some support for Armstrong, though, with his one-time adversary Contador coming to his defence.
The Spaniard, who himself lost a Tour title and served a suspension for a failed drugs test, was quoted in Cycling News as saying: "In my opinion, at certain times, there has been a total lack of respect for Lance.
"From my point of view, he has been humiliated and lynched. He has been destroyed. If cycling is popular in the United States, it's thanks to him. If they know the Tour, it's thanks to him.
"People talk about Lance but there is no new proof against him, nothing."
The Armstrong case has seen cycling face new questions about a doping culture, but according to Tour director Christian Prudhomme, those with the sport at heart will ensure it comes out on top.
"The Tour belongs to those who love it," he said.
"It will be stronger, stronger than doping and stronger than cheating, the enemy is the doping, it isn't the cycling.
"There is no war between cycling and other disciplines, just the good on one side and the bad, the cheats on the other."