Dave Brailsford says Team Sky will stick with their anti-doping policy in spite of short-term damage to the team
Dave Brailsford says Team Sky will happily endure some short-term pain in order to stick with their anti-doping stance.
Last Updated: 06/11/12 5:55pm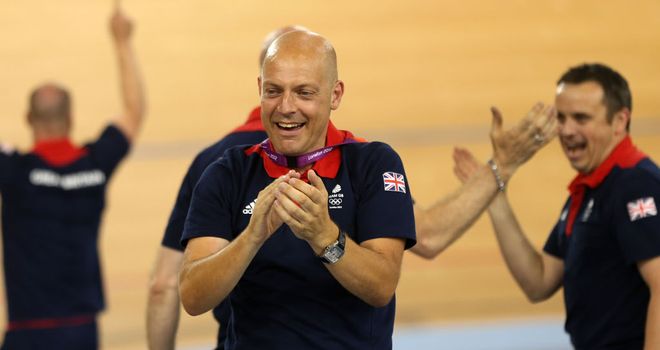 The British team asked riders and staff to sign a written statement declaring they had no past or present involvement in doping in the wake of the Lances Armstrong scandal.
Sports director Steven de Jongh and race coach Bobby Julich have since quit Team Sky after admitting to taking banned substances earlier in their careers.
And while Brailsford admits Team Sky may suffer as a result of their departure he is determined to stick to his original goal of creating a completely "clean" team.
"We started Team Sky with a very clear policy, we were going to try to recruit the riders and the staff who hadn't had previous convictions for doping and, to the best of our knowledge, had no previous involvement in doping," said Brailsford.
"It was important to stick with the policy but we have to go through some pain, some short-term pain, some medium-(term) pain potentially and maybe even some performance pain to get to where we want to be.
"We were willing to take a short-term hit on performance to get where we wanted to be for the long term."
Brailsford said those leaving the team were offered a "parachute payment" to help them and their families to cope until they could find another job and would be given good references for the work they had done for him.