2011 Giro winner Michele Scarponi suspended by Lampre after visiting banned doctor
2011 Giro d'Italia winner Michele Scarponi is suspended by Lampre ISD after visiting banned doctor Michele Ferrari.
Last Updated: 07/11/12 1:07pm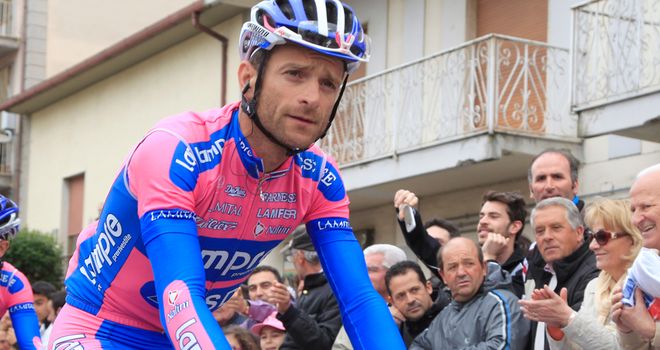 The Italian rider admitted to seeing the disgraced doctor - who is banned for life by the US Anti-Doping Agency (USADA) - on October 25.
Ferrari has been banned by USADA after being implicated as the mastermind in the Lance Armstrong's doping programme, although he has denied any wrong-doing.
"The team doctor has suspended the rider for violation of the internal code of the team," said Lampre spokesman Andrea Appian.
"We await the decisions of the competent authorities and underline that all the issues refer to a period when Scarponi did not ride for Lampre."
Scarponi had previously served an 18-month ban after being involved in the Operation Puerto blood doping scandal of 2006 and his current employers have yet to decide what sanctions they will take if Scarponi is eventually banned.