British Cycling calls on Government to improve safety
British Cycling calls for a new Government-led safety drive after accidents involving Bradley Wiggins and Shane Sutton.
Last Updated: 09/11/12 4:47pm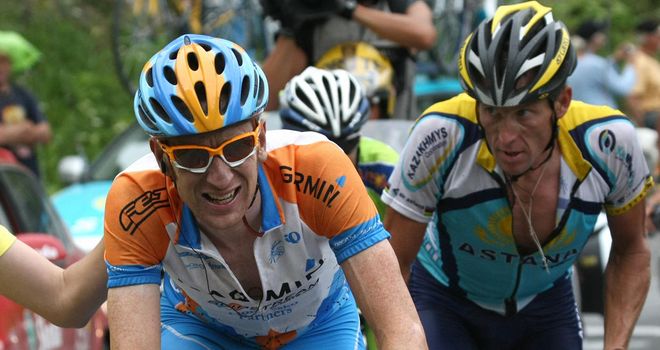 Wiggins' accident on Wednesday evening was followed less than 24 hours later by a serious injury to British Cycling's head coach Sutton, the right-hand man to performance director Dave Brailsford.
Wiggins has been released from hospital after a vehicle collided with him on Wednesday evening but Sutton suffered bleeding on the brain following a road accident while on his bike in Manchester on Thursday.
A British Cycling spokeswoman said: "It is extremely rare that our riders and coaches are hurt while out cycling on the road, even rarer that two incidents should occur in a short space of time, and we wish Shane and Bradley a speedy recovery.
"Cycling is not an intrinsically dangerous activity but there is much more to be done to improve conditions for cyclists on the roads.
"British Cycling is calling on the government to put cycling at the heart of transport policy to ensure that cycle safety is built into the design of all new roads, junctions and transport projects, rather than being an afterthought."
Sutton was wearing a helmet when he was in collision with a Peugeot 206 being driven by a 61-year-old man in Levenshulme.
The British Cyclist spokeswoman added: "Shane was taken into hospital where it was identified he has suffered bruising and bleeding on the brain.
"Shane was wearing a helmet. He is set to undergo more tests, and is likely to stay in hospital for the next few days."