Bradley Wiggins focused on making full recovery after road accident
Bradley Wiggins is looking forward to getting back on his bike after a road accident which required hospital treatment.
Last Updated: 09/11/12 8:11pm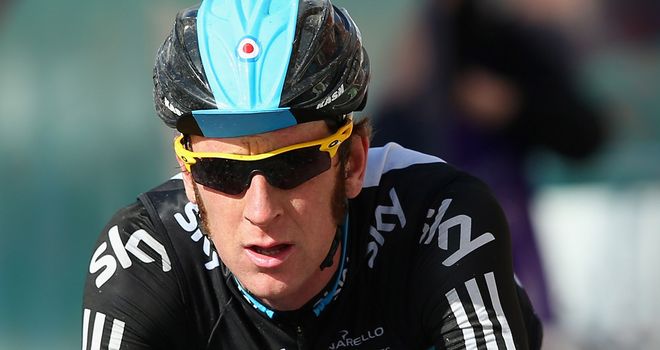 The Tour de France winner and Olympic champion was knocked off his bike following a collision with van near the exit of a petrol station in Wrightington.
A woman has been reported for summons for driving without due care and attention after the incident. An investigation into the full circumstances of the incident is ongoing.
Wiggins spent a night in Royal Preston Hospital but was released on Thursday and now says he is focused on his recovery.
"I'd like to take this opportunity to thank everyone for their kind thoughts and messages over the last 48 hours, and of course all the staff at the Royal Preston Hospital who looked after me so well," he said.
"Although I'm still a little bit sore I will now be spending time at home with my family and concentrating on making a full recovery.
Apology
The 32-year-old took the opportunity to apologise for a rude gesture he made to photographers when arriving home.
He added: "I would also like to apologise for the gesture that I made when I arrived home yesterday afternoon. I was tired, in a lot of pain, and just wanted to get inside, but I shouldn't have reacted the way I did. I'm sorry for that.
"I'm looking forward to getting back on the bike soon and continuing my preparations for the 2013 season."
Wiggins was given further examination by Team Sky's medical staff, who confirmed that as well as bruising he also suffered a fractured rib, a bruised lung and a dislocated finger.
A Team Sky spokesperson said: "Bradley has already recovered from a mild head injury which required overnight observation in hospital on Wednesday.
"The swelling in his dislocated finger has also reduced and will not require surgery, and he will undergo further X-rays on his fractured rib on Monday.
"He's convalescing at home with his family and is expected to make a full recovery in a short period of time."