Lance Armstrong will no longer have any involvement with the Livestrong charity
Lance Armstrong has severed all links with his Livestrong charity to spare the organisation any further embarrassment.
Last Updated: 13/11/12 11:28am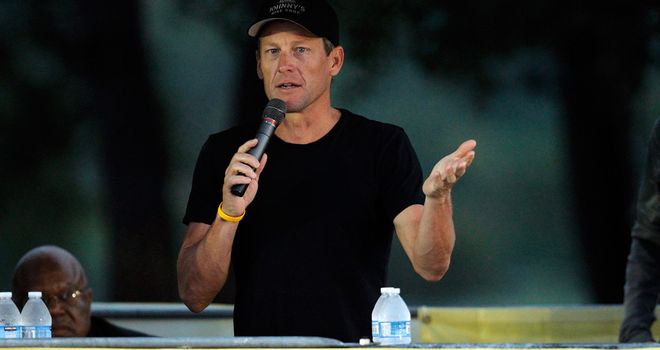 The Texan was stripped of his seven Tour de France titles after an investigation by the United States Anti-Doping Agency (USADA) found him guilty of using performance-enhancing drugs.
Armstrong stepped down as chairman of the charity on October 17 but with the scandal showing little sign of dying down the 41-year-old has resigned altogether.
His replacement as chairman Jeff Garvey said: "Lance Armstrong has chosen to voluntarily resign from the board of directors of the Livestrong Foundation to spare the organisation any negative effects as a result of controversy surrounding his cycling career.
"We are deeply grateful to Lance for creating a cause that has served millions of cancer survivors and their families.
"We are beholden to the Armstrong family for the nearly $7m in contributions throughout the Foundation's history.
"Lance Armstrong was instrumental in changing the way the world views people affected by cancer.
"His devotion to serving survivors is unparalleled and for 15 years, he committed himself to that cause with all his heart on behalf of the Livestrong Foundation.
"We are proud of Lance's indelible contributions to the global effort to eradicate cancer and his on-going personal commitment to improving the lives of its survivors."
Armstrong has kept a low profile in recent weeks but caused a stir on Sunday by posting a picture on Twitter of himself relaxing surrounded by his tainted Tour de France yellow jerseys.