Shane Sutton admits helmet saved his life following last week's cycling accident in Manchester
Shane Sutton has been told that his helmet 'saved his life', after suffering head injuries in an accident last week.
Last Updated: 13/11/12 8:05am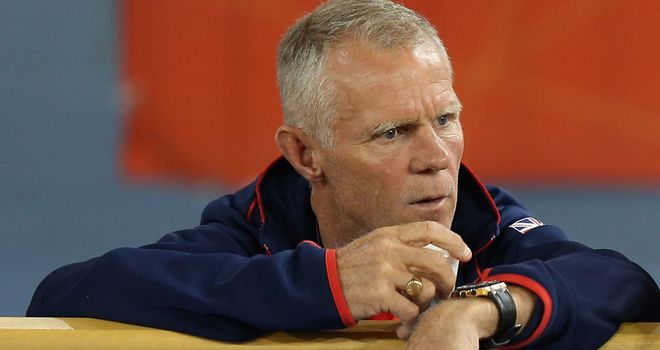 British Cycling's head coach was knocked off his bike last Thursday in Levenshulme, Manchester, and suffered bruising and bleeding on the brain.
The 55-year-old also sustained a fractured cheekbone and the Australian told Cycling Weekly: "The surgeon came in and said, 'You know that saved your life?'
"It's important that everyone wears a helmet, even if you've come from the old school like I do. I was lucky."
Sutton, who is Dave Brailsford's right-hand man at British Cycling and Team Sky, added: "They were going to do surgery on the cheekbone but I've opted against that.
"It's not like I need it to be honest. It's a pretty clean fracture."
Sutton could even return to work as early as this weekend at the World Cup meeting in Glasgow.