UCI athletes commission is recommending more severe penalties for doping offences
Sterner penalties for doping offences in cycling could be on the way after a meeting of the UCI athletes' commission.
Last Updated: 14/11/12 9:33pm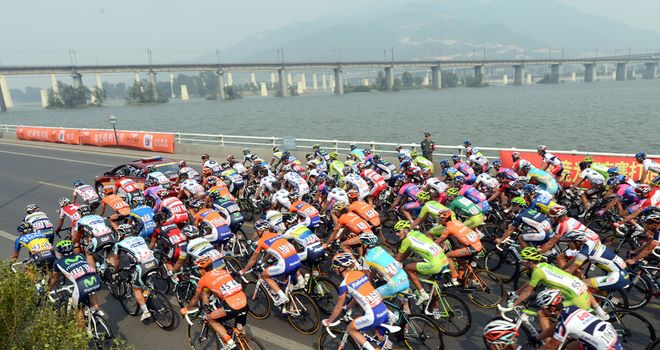 The sport has been in the headlines for all the wrong reasons in recent months, with Lance Armstrong banned for life and stripped of his seven Tour de France titles.
Armstrong was accused of running one of the biggest doping rings cycling has ever known while at the US Postal Service team and he opted not to continue his fight against charges levied at him by the US Anti-Doping Agency.
The athletes' commission met for three days in Switzerland and a proposal has been put forward for sanctions to be increased against those found guilty of using performance-enhancing drugs.
A statement read: "The commission proposed stiffening the sanctions against riders found guilty of doping in order to have a dissuasive effect.
"In this respect, the athletes' commission supports the UCI regulations introduced on July 1, 2011 that prohibit any person involved in a doping case from returning to cycling in any post or position of responsibility.
"Furthermore, the commission proposed sanctioning the teams and the entourage of riders who test positive and not just the rider him or herself."