Cycling's World Road Championships return to Spain in 2014
The UCI has confirmed that the 2014 World Road Championships will take place at Ponferrada in north-west Spain.
Last Updated: 15/11/12 1:19pm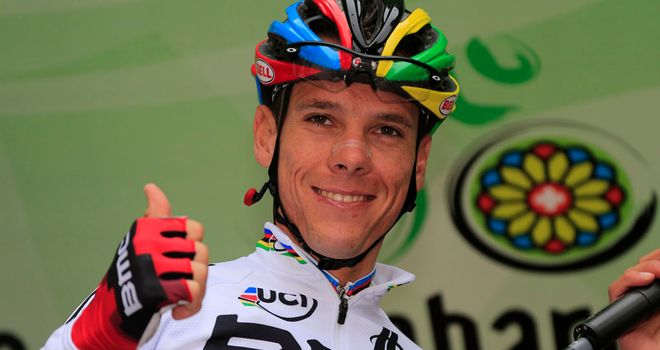 This follows assurances by the organisers in Spain regarding funding for the event.
With Spain in the grip of a global financial crisis, cycling's world governing body had given organisers 30 days to meet certain contractual commitments.
UCI president Pat McQuaid said: "I am delighted to confirm that the Ponferrada organisers have responded quickly and efficiently to our request, providing us with the financial and organisational guarantees that we required.
"We can now look forward with confidence to the 2014 championships in one of our traditional cycling nations."
The event will be held between September 20-28, and returns to Spain for the first time since 2005 when it was staged in Madrid.
The blue riband event of the championships is traditionally the men's professional road race won in 2012 by Belgian Phillippe Gilbert when the event was staged in the Netherlands.
Gilbert ended the reign of Mark Cavendish who 12 months earlier had become the first Briton since 1965 to be world champion.