Olympic great Sir Chris Hoy to make decision over his future by the spring
Sir Chris Hoy says he will make a decision whether to return to international track cycling by the spring.
Last Updated: 21/11/12 11:17am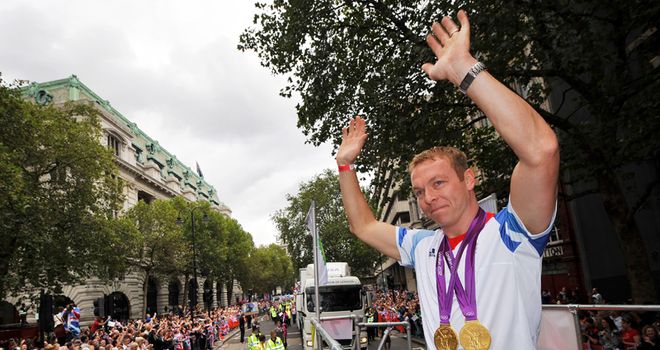 The 36-year-old is back training following a record-breaking London 2012, where he became Britain's greatest Olympian by claiming his fifth and sixth gold medals.
Hoy has hinted at an appearance at February's Track World Championships in Minsk, but says that is dependent on how his body feels.
"It's about whether my body can hold on," said Hoy. "I'll try to make the decision sooner rather than later. I don't want to leave it too late.
"I reckon I'll know by spring next year, having been away to Perth, done a bit of training, a little bit of racing in January and then getting back into it then.
"I'd be able to see whether my body's dealing with the training in the way that I'd hope. I'm not looking too far ahead, just looking to get back into training in Perth.
"I'll be able to do some consistent training for the first time since the Games. I can't wait to get back into it.
"I always miss (training) at this time of year; it was the same after Beijing, same after Athens. You ride your bike for fun but you do miss it, the team, the support staff, and your rivals."