Dave Brailsford welcomes appointment of new programmes director for British Cycling
Dave Brailsford has welcomed British Cycling's decision to appoint a programmes director.
Last Updated: 12/12/12 1:22pm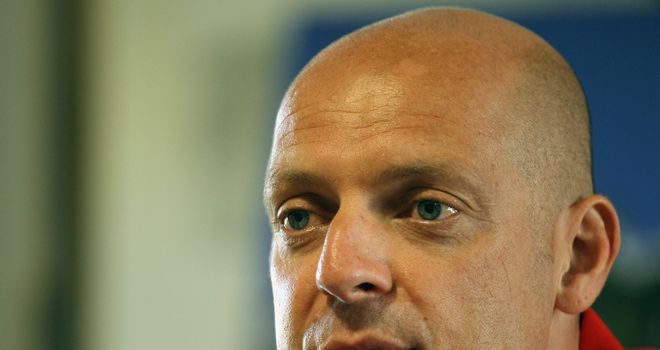 The decision to create the new role comes in the wake of an internal review which was conducted after the London Olympic and Paralympic Games.
Brailsford combines his role of performance director at British Cycling with that of Team Sky principal and he will now share responsibility for the operational delivery of the Great Britain team's podium, podium potential and talent programmes with the new recruit.
"I am delighted to confirm my commitment to British Cycling and I look forward to implementing our plans for Rio 2016," said Brailsford.
"I wholeheartedly endorse the decision to recruit a programmes director.
"The successes we have achieved come from a continuous search for improvement and, while 2012 has been very good for cycling in the UK, I am determined that there is even better ahead."
Standards
British Cycling chief executive Ian Drake is convinced the addition of a new programmes director will help them build on the success enjoyed in 2012.
"After British Cycling's greatest year, in which we saw a first winner of the Tour de France, world-leading results at the Olympics and Paralympics and rising levels of participation, it was important we looked at how the organisation can continue to set a high standard for sport in the UK," he said.
"British Cycling is extremely fortunate to have individuals of Dave's calibre. He has played a major role in the transformation of the sport in this country and I am thrilled he will continue his work.
"But we need to ensure there is a lasting legacy which will see Britain continue on its journey to becoming a cycling nation.
"No-one here underestimates the challenge but, by acting now, we are giving ourselves the best possible chance of success.
"The programmes director will already be a high-achiever in sport and I look forward to the recruitment process."