Women's cycling team of Laura Trott, Dani King and Joanna Roswell confirm new sponsor
Olympic champions Laura Trott, Dani King and Joanna Roswell have confirmed a new joint title sponsor
Last Updated: 13/12/12 9:50am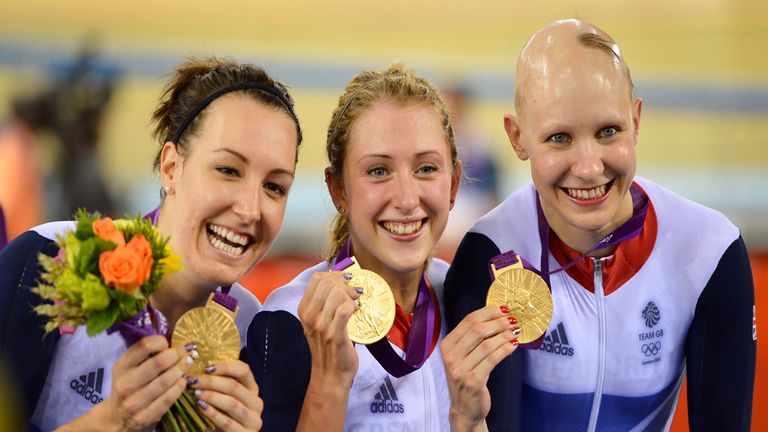 In a three-year deal signed by online sports retailer Wiggle, the newly-named Wiggle Honda Pro Cycling squad will be provided "with a greater share of the economic benefits that have for years only gone to the men," a team statement read.
Team manager, and Australia's 2010 Commonwealth Games gold medallist, Rochelle Gilmore said: "The deal with Wiggle.co.uk enables us to provide better salaries and the supportive environment our athletes deserve and need so they can reach their full potential."
Gilmore will also ride in the team, which includes three-time world champion Giorgia Bronzini of Italy.
Wiggle join Honda Motor Europe as principal partners of the women's team, along with the backing of The Bradley Wiggins Foundation and British Cycling.
Wiggle chief executive Humphrey Cobbold said: "It's a privilege to support Wiggle Honda Pro Cycling. We look forward to playing a pivotal role in supporting this tremendous group of athletes and hope that our partnership will motivate future female cycling champions the world over."