UCI chief Pat McQuaid labels Greg LeMond 'arrogant' for presidency claim
UCI chief Pat McQuaid has described Greg LeMond as "arrogant" for suggesting he could be interim president.
Last Updated: 14/12/12 9:56am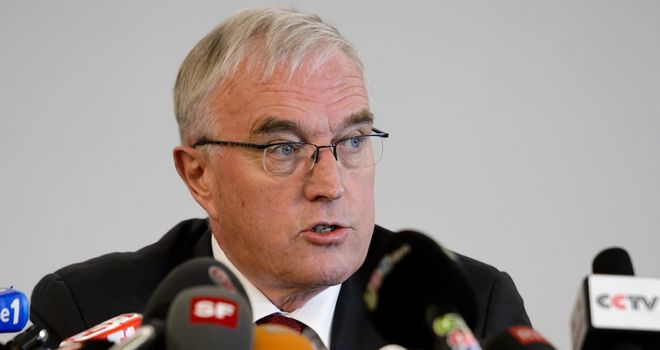 Three-time Tour de France winner LeMond has led calls for McQuaid's resignation on the back of the Lance Armstrong doping scandal, but the Irishman has vowed not to step down and promised to clean up the sport.
McQuaid criticised LeMond for putting his name forward as a possible acting leader of cycling's governing body, labelling the American's comments a "publicity stunt".
He said: "Greg was a great cyclist who I have known since the time when I was the organiser of the Tour of Ireland back in the 1980s, but I would ask him: 'What have you done for cycling in the past 25 years?' The answer is: nothing.
"I find it a little bit arrogant for him to say he is prepared to serve as interim president of the UCI. The UCI is a democracy; there is an electoral system in place. If he wants to, he can always seek the support of his national federation and stand for election next September."
Asked if he had been hurt by calls for his resignation, McQuaid said: "Personally? No. Most of the people who were calling for my resignation had nothing to do with cycling and I think they were wrong to do so.
"People involved in cycling who I work with every day know what I have achieved as president.
"I think there is enough proof that the state of cycling is completely different today to what it was in the Armstrong era."
Change Cycling Now, a reform group calling for reforms within cycling's governing body, has also called on McQuaid to step down, but he dismissed them as a lobby group with a hidden agenda.
He said: "They have discussed nothing with us. They only spoke of their own interests for two days in London. They are not part of cycling, they have no mandate, no status, but they do have a conflict of interests."