Frank Schleck will find out if he will be banned from cycling next month
Frank Schleck will hear his fate next month after his latest disciplinary hearing in Luxembourg.
Last Updated: 20/12/12 2:26pm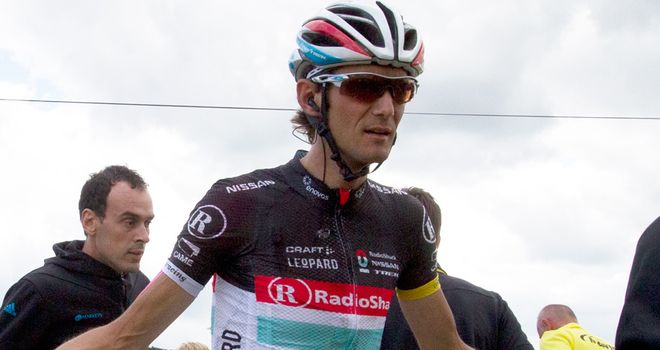 Schleck tested positive for a diuretic during this year's Tour de France and attended his third enquiry on Wednesday, one that was overseen by a representative from the International Cycling Union.
According to those involved in the case, the rider's lawyers claimed the charge against him was "ill-defined" and that the levels of Xipamide - which can be a masking agent for banned substances - in his urine were "infinitesimal".
Schleck tested positive after the 13th stage of the Tour on July 14 and quit the race at the end of the 15th stage while he was in 12th spot in the general classification.
The rider claimed that the sample was either contaminated or the presence of the diuretic was accidental, but he withdrew himself from competition voluntarily at the start of October and any possible ban will be back-dated to his last race.
"I was able to explain myself once again. I have never made a mistake. The case continues but it's not finished," Schleck said as he left the hearing.