Alessandro Ballan to make full recovery from BMC training camp accident
Alessandro Ballan is expected to make a full recovery from a high-speed training accident.
By Matt Westby
Last Updated: 03/01/13 10:21am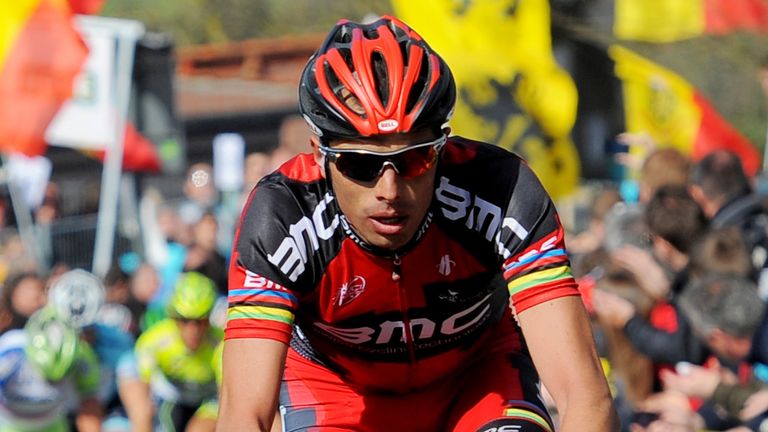 The 33-year-old BMC rider crashed while descending the Coll de Rates climb, close to Parcent, near Valencia, on Thursday and underwent emergency surgery later that night.
Doctors had planned two separate operations, but decided to remove his spleen and repair a double fracture of his left femur during the same procedure.
There had been speculation that the Italian may never ride again, but those fears have been allayed by his medical team.
BMC Racing Team chief medical officer Dr Max Testa said: "The orthopedic surgeon said he was very pleased with how the bones lined up and the doctors are cautiously optimistic that he will make a full recovery with no complications.
"When the doctors realised he would have to stay in the hospital longer because of his abdominal injuries, they decided to take care of his femur at the same time since he was already sedated."
Ballan's crash triggered an outpouring of support from throughout the cycling world, and the 2008 word road race champion was quick to offer his gratitude.
He said: "I have been moved by all the messages of support I have received. It lifts my spirits to know there are so many people all over the world who are wishing me well for a fast recovery. Thank you to everyone."
BMC general manager Jim Ochowicz revealed Ballan's crash, which happened on the penultimate day of the team's training camp, has had a big effect on their other riders.
Ochowicz said: "We don't know how long Alessandro will be out of competition, but I am confident our other riders will dig a little deeper to make up for his absence. What has been nice to see is how everyone has stepped up from the moment this happened."
Ballan had been scheduled to race at the season-opening Tour Down Under in January before embarking on a spring Classics campaign.
No decision has yet been made on who will replace him in Australia.