Lance Armstrong set to break his silence in his first interview since being banned from cycling
Lance Armstrong is set to break his silence over doping allegations in an interview with Oprah Winfrey next week.
Last Updated: 10/01/13 7:54pm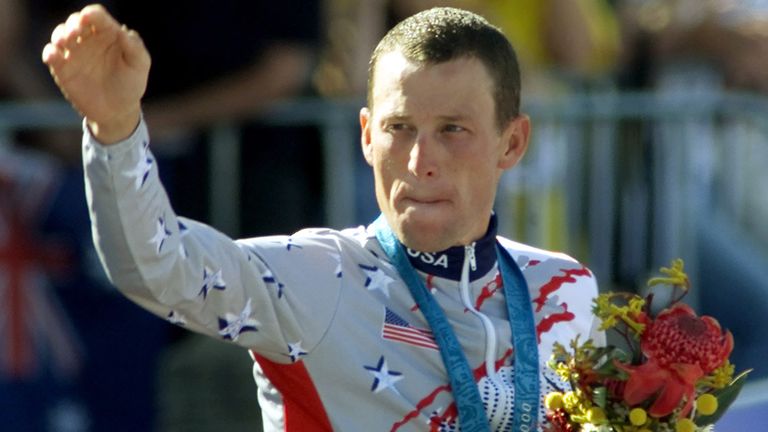 The seven-time Tour de France winner was stripped of his titles in October, following a report by the US Anti-Doping Agency that claimed Armstrong and his US Postal Service team had run the "most sophisticated, professionalism and successful doping programme that sport has ever seen".
The Oprah Winfrey Network announced it will broadcast the 90-minute interview at 9pm ET on Thursday 17 January (0200GMT on Friday, January 18), the 41-year-old's first interview since he was banned from cycling for life.
Winfrey's network said in a statement: "Armstrong will address the alleged doping scandal, years of accusations of cheating and charges of lying about the use of performance-enhancing drugs throughout his storied cycling career."
Reports emerged over the weekend that Armstrong had told associates and anti-doping officials he was considering admitting to use of banned drugs, with the view to being allowed to return to competition in athletic events that adhere to the World Anti-Doping Code.
Asked whether the Armstrong was set to come clean about his drug-taking past his lawyer, Tim Herman, told the New York Times: "Lance has to speak for himself on that."
It was also revealed on Wednesday, by the chief of USADA who told "60 Minutes Sports", that an Armstrong representative tried to make a donation of around $250,000 to the US Anti-Doping Agency in 2004.
Travis Tygart, head of the anti-doping agency, said: "I was stunned. It was a clear conflict of interest for USADA. We had no hesitation in rejecting that offer.''
Armstrong or his representatives could not be reached for comment.