Andy Schleck not expecting Lance Armstrong to confess to drug use
Andy Schleck says he does not think Lance Armstrong will use his upcoming interview to issue a denial of drug use.
Last Updated: 10/01/13 7:55pm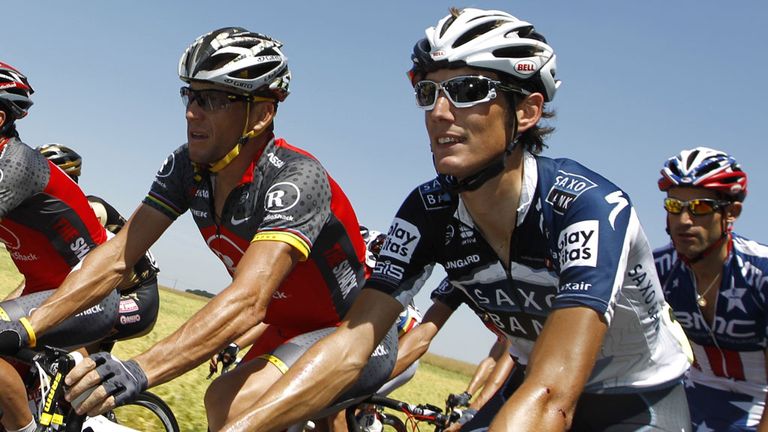 However, Schleck thinks that Armstrong, who has been stripped of his seven Tour de France titles because of a United States Anti-Doping Agency (USADA) report, may also avoid a full confession.
The interview will be aired on Winfrey's cable network on 17 January and there has been a lot of speculation about what Armstrong will say with regard to USADA claims that his team US Postal ran an extensive doping operation.
Schleck says he thinks Armstrong is doing the interview "for a good reason. But, if he confesses? We don't know."
He added: "I don't think he goes there to say he's innocent and that he didn't do anything. It's been many years and for him it's not easy - the media, the pressure."
And Schleck says he was surprised about the amount of evidence the USADA unearthed.
"It shocked me," he said. "But somehow, even three or four years ago, we maybe knew that the Lance Armstrong era was not the cleanest in cycling so far. But I believe that, since 2005 and 2006, with the biological passport, everything has changed for the new generation."
Schleck won his Tour retrospectively when Alberto Contador was disqualified for doping and he is confident that the number of riders illegally enhancing their performance is rapidly diminishing.
"There will still be some guys positive again this year," said Schleck. "But that's not necessarily a bad sign. That's a sign the system works.
"I don't believe they dope I cycling more. In every sport there's cheaters but in cycling they get caught. That's a good thing."