Team Sky chief Sir Dave Brailsford calls for tough action, ahead of Lance Armstrong TV apperance
Sir Dave Brailsford has called for stronger action to clean up cycling, ahead of Lance Armstrong's TV appearance.
Last Updated: 16/01/13 6:07pm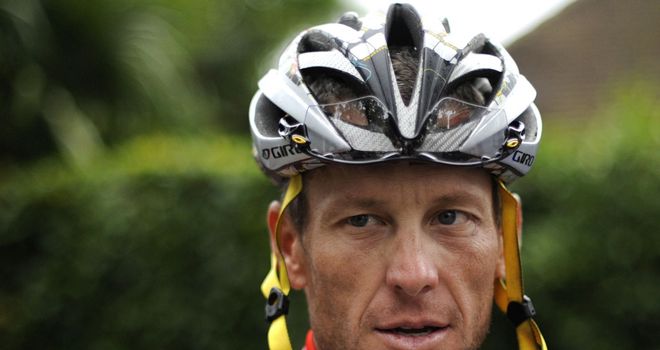 Armstrong, who was stripped of his seven Tour de France titles by the International Cycling Union (UCI) last year, is due to be interviewed on American television by Oprah Winfrey on Thursday.
The 41-year-old has maintained a silence since the US Anti-Doping Agency prompted UCI's move by claiming Armstrong and his US Postal team had run "the most sophisticated, professional and successful doping programme that sport has ever seen".
Armstrong had previously spent years denying doping allegations against him but despite speculation he will make at least a partial admission on Winfrey's show, British cycling's performance director Brailsford wants the governing body to take a tougher stance.
"There's a big belief, from a lot of people, a lot of commentators, that the truth's got to come out, that everybody's got to confess, and then we can move forward," Brailsford said.
"That's all well and good but I haven't seen anyone move forward with the information that's come out so far.
"More confessions? Great, but let's have some real structure and clarity about how to use that information. Let's learn from it and make sure it doesn't happen again. It's alright talking about it but let's see some action."
The president of British Cycling, Brian Cookson, believes Armstrong risks becoming "a laughing stock" unless he addresses the allegations satisfactorily.
"It's all very strange. After years and years of denials and suing people who have made accusations, he is either going to have to eat humble pie or come up with some extra layers of lies," Cookson said.
"He has got to be very careful he doesn't make himself a laughing stock
amongst people in our sport.
"I think this is the only way out for him - to make this kind of tearful
confession and say, 'I did it but they were all doing it as well and I only did
what I felt I had to do, look at all the money I have raised for charity'.
"For me the real thing that has to come out is who were these other people involved, who were the people supplying and helping him, the doctors that helped him, the companies that supplied him. Let's have the actual facts and names."