Lance Armstrong meets with charity workers to apologise for doping saga
Lance Armstrong has met staff of his Livestrong cancer foundation to apologise ahead of his interview on American TV.
Last Updated: 16/01/13 6:04pm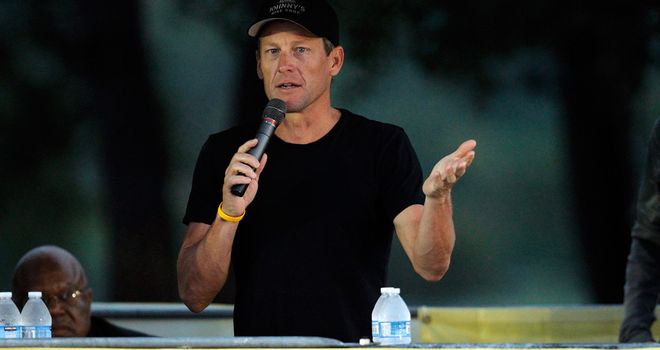 The seven-time Tour de France winner has been stripped of all his titles after revelations of systematic drug taking during his days in competitive cycling.
Armstrong was interviewed by Oprah Winfrey in his hometown of Austin, Texas, when it was expected he would apologise and finally admit cheating the sport for so long.
Winfrey later tweeted that Armstrong came well prepared and spoke for two and a half hours.
Exactly what he said will be revealed when the programme airs later in the week.
Ahead of the taping of the Oprah interview, Armstrong met with workers at his cancer foundation to apologise personally to them and to urge them to keep their belief in his charity work.
"He had a private conversation with the staff, who have done the important work of the foundation for many years," said Livestrong spokeswoman Katherine McLane.
Armstrong also said he would try and restore the reputation of the Livestrong fund, but apparently did not directly admit to taking banned substances directly to them.