Oprah Winfrey: Lance Armstrong has confessed to doping
Oprah Winfrey has confirmed that Lance Armstrong has confessed to her during a TV interview that he used drugs.
Last Updated: 16/01/13 5:18pm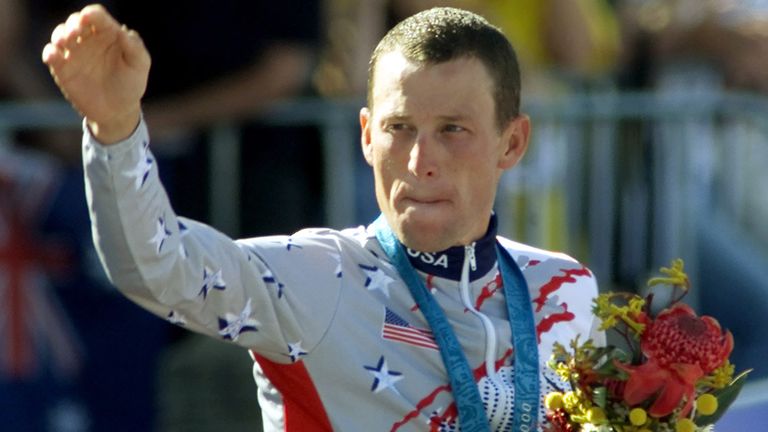 Armstrong, who had consistently denied the allegations, admitted the offence during a two-and-a-half hour interview at his Texas home on Monday.
Winfrey added though that he did not admit to the offences in the manner she expected.
She said: "I didn't get all the questions asked, but I think the most important questions and the answers that people around the world have been waiting to hear were answered.
"I can only say I was satisfied by the answers. I would say he did not come clean in the manner that I had expected. It was surprising to me."
The 41-year-old Texan was stripped of his career wins - including seven Tour de France titles - and banned for life last year after the US Anti-Doping Agency said he was at the centre of the biggest doping programme ever seen in sport.
In the lead-up to the interview, which will be edited to 90 minutes and broadcast in the States on Thursday, Armstrong personally apologised to staff members of Livestrong, the cancer charity he set up in 1997 to support survivors of the disease.
After the interview, Winfrey wrote on twitter: "Just wrapped with @lancearmstrong. More than 2 1/2 hours. He came READY!"
The Texan's admission is likely to see him face legal and financial consequences with a number of corporate sponsors seeking damages from their association withhim.
The Government of South Australia State was first to make a move claiming it will seek compensation or damages from the American.
SA Premier Jay Weatherill said the state would seek the repayment of several million dollars in appearance fees paid to Armstrong for competing in the Tour Down Under cycle race in 2009, 2010 and 2011.
"We would be more than happy for Mr Armstrong to make any repayment of monies to us," he said.
WADA
Meanwhile, the World Anti-Doping Agency says Armstrong must confess under oath to seek a reduction in his lifetime ban. Armstrong reportedly hopes to return to competition in recognized triathlon events.
A WADA statement said it "read with interest media reports suggesting a television 'confession' made by Lance Armstrong" to Winfrey.
However, WADA added: "only when Mr. Armstrong makes a full confession under oath and tells the anti-doping authorities all he knows about doping activities can any legal and proper process for him to seek any reopening or reconsideration of his lifetime ban commence."
The agency says athletes must pass on details of performance-enhancing drug use "to the relevant anti-doping authorities."