UCI confirms amnesty for drugs cheats who give evidence to enquiry
Cycling's governing body, UCI, is prepared to give an amnesty to drugs cheats who give evidence to an enquiry.
Last Updated: 16/01/13 6:03pm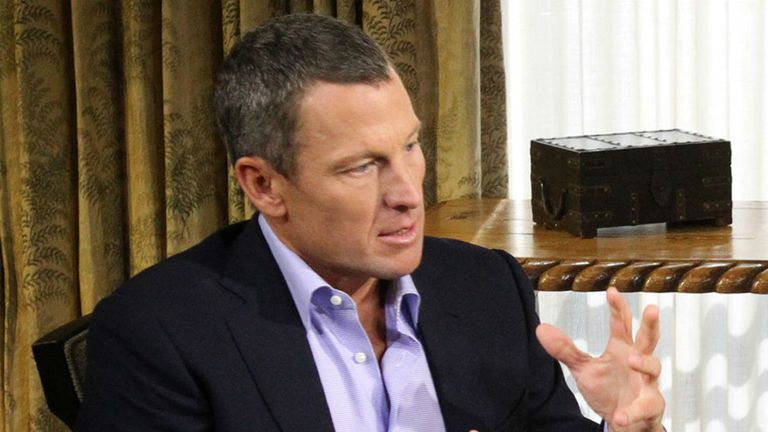 The World Anti-Doping Agency (WADA), the United States Anti-Doping Agency (USADA) and Change Cycling Now, a body urging change in the governance of the sport, withdrew from the commission's enquiry this week over the lack of some sort of a 'truth and reconciliation' process.
The UCI says that provided the amnesty does not contravene the WADA code, it will now press ahead with it.
WADA and USADA - the body which investigated Lance Armstrong - say that it is vital that anyone who gives evidence to the commission must be able to do so "without fear of retribution or retaliation from the UCI".
A statement from the UCI read: "The UCI confirms that it will be informing the commission at the hearing next week that it is willing to provide the necessary assurances to those coming forward with evidence relevant to the independent commission's terms of reference.
"(That is) provided WADA confirms that such assurances would be consistent with the letter and spirit of the WADA code, or, if not, it makes the necessary changes to the code."
Differences and tensions between the UCI and WADA remain but the former hopes WADA will now take part in the enquiry.
"It is hoped that WADA and USADA will reconsider their positions and participate in the work of the independent commission, including participating in its hearing scheduled for next week," the UCI said.
Baroness Tanni Grey-Thompson, Britain's 11-time Paralympic champion wheelchair racer, sits on the three-person independent commission alongside chairman Sir Philip Otton and Malcolm Holmes QC.