Lance Armstrong stripped of bronze medal won at Sydney Olympics
Lance Armstrong has been asked to return the bronze medal he won at the 2000 Olympic Games in Sydney.
Last Updated: 18/01/13 5:59am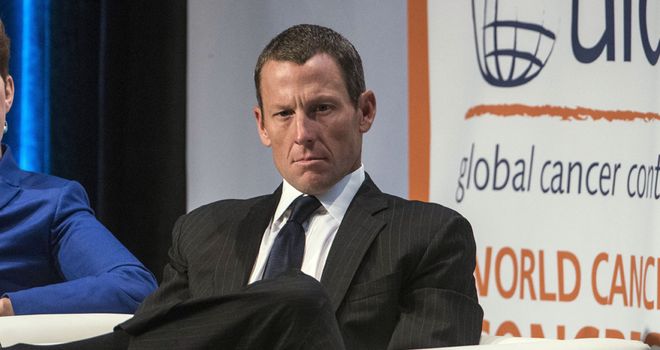 The International Olympic Committee acted after the International Cycling Union (UCI) disqualified all of Armstrong's results as a consequence of the American rider being found guilty of systematic doping.
Armstrong, who is widely reported to have admitted his doping past in an interview with Oprah Winfrey, had 21 days to appeal against the UCI's decision and once it was confirmed he had not done so, the IOC moved.
An IOC spokesman said: "We have written to Armstrong asking for him to return the medal and informed the US Olympic Committee.
"It was a decision taken in principle at the executive board before Christmas. We were waiting for confirmation from the UCI that he hadn't appealed against his disqualification."
Armstrong is also facing the prospect of a series of possible legal actions which may be launched after his Winfrey interview is aired.
There are existing lawsuits involving SCA Promotions and The Sunday Times, while the United States Department of Justice could yet join a whistle-blower lawsuit filed against Armstrong by former team-mate Floyd Landis.
The False Claims Act lawsuit could see Armstrong forced to repay a substantial sum to the US Government following its sponsorship of cycling through the US Postal Service.
Oprah Winfrey and Lance Armstrong: A Worldwide Exclusive will premiere in the UK on Friday January 18 at 2AM and 8PM on Discovery (Sky 520 | Virgin 212)