Tour de France 2014 route offers home advantage to British riders - Brian Robinson
Brian Robinson believes British riders will have home advantage when the Tour de France visits England.
By Matt Westby - follow @MattSkyCycling
Last Updated: 18/01/13 5:41am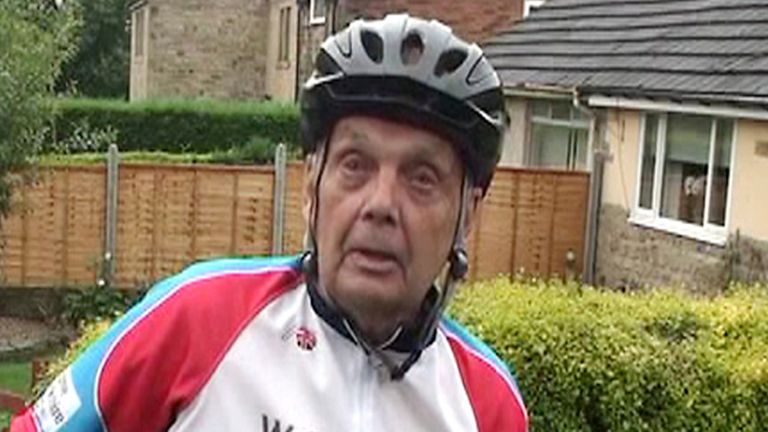 The world's most prestigious cycle event will spend two days in Yorkshire and a third travelling from Cambridge to London as it crosses over the Channel for the first time since 2007.
The opening stages in Yorkshire - from Leeds to Harrogate on July 5 and York to Sheffield on July 6 - are particularly likely to throw up unknown terrain for the sport's biggest overseas stars, with narrow roads and short, sharp climbs punctuating the landscape.
Robinson, who broke new ground by winning stage seven of the 1958 Tour from Saint-Brieuc to Brest in Brittany, believes British riders will be more familiar with the unique nature of the terrain and must capitalise.
He said: "It's an advantage to British riders because the roads are different to what they are in Europe.
"The hills are much more graded in France - you set off on the same gradient as you finish on. In Yorkshire, they go up in steps and it is never-ending.
"There is a lot more hard work to do changing gear and adjusting your speed. There's nothing easy in Yorkshire.
"We haven't got very wide roads in places, so they will have to be careful, but they are professional bike riders. They should know what to do.
"It's an advantage to our guys. If they don't win in the first three days, it will be sad and I will be disappointed."
British treble
Although admitting the prospect of Britons winning all three English stages is a long shot, Robinson insists there is no reason why they cannot.
Stages one and three have flat finishes and are perfect for Mark Cavendish, the world's best sprinter, while the second day's rolling route could provide an ideal platform for Team Sky rider Ben Swift.
"The first day is not quite so tough as the second day, so Cavendish has a chance if his team surrounds him and gives him a little bit of help," Robinson explained.
"The second day could be for Ben Swift. If he isn't trying that day I will eat my cap, as they say in Yorkshire.
"The third day is Cav again, if he is on form."
Robinson has been heavily involved in Welcome To Yorkshire's successful bid to bring the 2014 Tour's Grand Depart to his home county.
And the 82-year-old from Huddersfield is delighted at the prospect of watching the world's best cyclists on the roads he grew up riding.
"I never thought I would see the day," he admitted. "I never thought about it until ten years ago, when money started coming into the sport from the lottery fund and that sort of thing. We have made a lot of progress since then.
"I call Holme Moss [near Huddersfield, Stage Two] "my hill" because I have ridden it all my life and won races up there as a junior. It will be great to see how the big boys go up there."